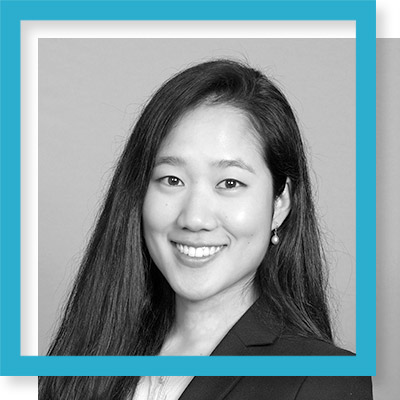 Medical School: Temple University School of Medicine
Hayoung Youn, a 2020 Pisacano Scholar, graduated from Temple University and is currently a 3rd-year resident in Sacramento, California. Hayoung graduated Summa Cum Laude from the University of California, Los Angeles with a Bachelor of Science in physiological science, earning the Most Outstanding Senior Award.
Hayoung spent the first ten years of her life in a small town on the southern coast of South Korea until her family immigrated to California. With a special interest in global medicine, as an undergraduate, Hayoung was heavily involved with a nonprofit organization to provide free health education and healthcare to those living in Central America. Through her experience, she became aware of the unequal access to medical supplies that exacerbated the health inequality globally. This inspired her to form Medical Aid Initiative, which is an organization that redistributes excess, unused medical supplies from the US to countries throughout the world. MAI has partnered with the UCLA Medical Center and over 25 humanitarian non-profits to help provide free healthcare internationally.
With the desire to serve the underserved population in North Philadelphia, Hayoung moved across the country to attend LKSOM. As a medical student, Hayoung devoted her days at a transition home providing childcare and health education for the homeless population. When the COVID-19 pandemic hit the city of Philadelphia, Hayoung promptly gathered hundreds of students across the city to provide virtual tutoring services to the children of healthcare workers. Her idea was welcomed by the school district and local educators, and she developed a longitudinal city-wide program called Remote Interpersonal Student Education (RISE) that provides free virtual tutoring/mentoring services to children in low-income communities. Through RISE, Hayoung hopes not only to unify the higher education students and the school district provide free services to the underserved population, but also to increase public awareness on education and health inequality in low-income communities.
Hayoung has also led numerous projects focused on peer support and student wellness. During her first year in medical school, she created a compliment box that provided a way for her classmates to give compliments to each other to break the ice and build friendship and camaraderie. Recently, she worked with her friends to publish a book of raw stories from medical students from all over the country reflecting on their experience in medical school. The mission of this project is to spark a powerful domino effect in medical education: in the way we teach physicians to create a safe space for inner reflection and expression of emotion to ultimately enhance physician wellness.
Hayoung spends as much time outdoors as she can finding new trails to hike and run. She also enjoys playing her flute and going on food adventures with her friends and family. After graduating from medical school, Hayoung plans to pursue family medicine residency in a community where she can provide comprehensive and compassionate healthcare to the underserved population. She plans to be in a location where she can actively advocate for her patients' health and education and build meaningful relationships.