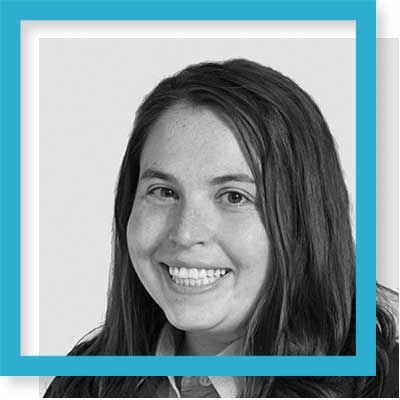 Medical School: Boston University School of Medicine (BUSM)
Rebecca Wolinsky, a 2022 Pisacano Scholar, graduate from Boston University School of Medicine (BUSM) and is currently a 1st-year resident in Seattle, Washington. Originally from Houston, Texas, Rebecca attended Brown University and graduated with a Bachelor of Arts in Africana studies and community health. She graduated with the Department of Africana Studies Ida B. Wells Award for Community Activism and Undergraduate Scholarship.
As an undergraduate at Brown, Rebecca enrolled in a preorientation with explicit mission to provide new students education and community building for resistance and social change, which inspired her commitment to a career rooted in equity and justice. Her academic work culminated in an Africana Studies honors thesis titled "Biomedicine and Refugee Health Programming in Historical Context," which analyzed impacts of racism in medicine on US refugee healthcare and included a Needs Assessment of the Providence Refugee Clinic.
Driven by health equity and racial justice principles, Rebecca worked to address structural determinants of health through Health Leads Providence and work in the Providence refugee community. Through Health Leads, Rebecca worked to connect families at Hasbro Children's hospital to social resources, witnessing how racism and classism directly impact health outcomes. Collaborating with Providence refugee community members, she directed the Brown Refugee Youth Tutoring and Enrichment summer camp, a now annual enrichment program for Providence refugee youth.
After completing Bryn Mawr College's postbaccalaureate premedical program, Rebecca worked as a medical practice assistant in a gynecology clinic at Beth Israel Deaconess Medical Center that specializes in transgender health. She began to appreciate some of the intricacies of providing transgender patients humanistic care and learned that contextualizing experiences of marginalization is crucial. Certain about pursuing a career in community family medicine, Rebecca was selected as a National Health Service Corps scholarship recipient for all four years at BUSM. She was selected to participate in an interdisciplinary Family Medicine clinic and provided precepted holistic care alongside social work, dietetic, and PA students.
Rebecca co-founded BUSM's Creating Leadership and Education to Address Racism, a now annual enrichment series featuring experts in the field. She co-founded BUSM's Racism in Medicine Vertical Integration Group which performed detailed review of curriculum and developed recommendations for addressing racism in medicine. This culminated in a report shared with the medical education public and a publication in Academic Medicine, "Deconstructing Racism, Hierarchy, and Power in Medical Education." Committed to reproductive justice, Rebecca organized workshops to expand abortion access in Massachusetts though leading BUSM Medical Students for Choice. She led the largest delegation of medical students at the ROE Act Hearing and was the sole medical student to testify.
Rebecca was recently inducted into the Gold Humanism Honor Society as well as the Shapiro Academic Honors Society for clinical professionalism and humanism. She cannot wait to pursue a career in full-spectrum Family Medicine that combines her commitments to community health, reproductive justice, and addressing racism in medicine.
Outside of medicine, Rebecca performs stand-up comedy across the Boston area, which reminds her that she is human. She firmly believes that recognizing our own humanity is essential to recognizing the humanity of our patients.