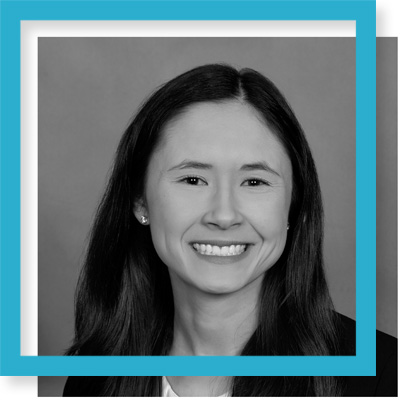 Medical School: Oakland University William Beaumont School of Medicine
Sarah Elizabeth Toates, a 2023 Pisacano Scholar, is a 4th-year medical student at the Oakland University William Beaumont School of Medicine in Rochester, Michigan. Originally from Inver Grove Heights, Minnesota, she credits her love of learning to being homeschooled through twelfth grade. She graduated summa cum laude from Hillsdale College with a Bachelor of Science in biochemistry and philosophy. There, she enjoyed lively discussions with professors and peers, hosted an interdisciplinary bioethics conference, and wrote her senior thesis on ancient approaches to epidemic disease. All of these pursuits helped Sarah discover a passion for medicine and medical ethics.
In college, Sarah developed an interest in end-of-life care while working as a CNA at a long-term care facility. She also spent a month at a women's hospice in Manhattan that was initially founded by Mother Teresa as a home for men with HIV/AIDS. Most recently, caring for her grandfather during his final days of life opened her eyes to the multi-faceted needs entire families face during the dying process. These opportunities taught her the privilege of accompanying patients through the full breadth of the human experience–frailty, strength, heartbreak, and joy–and have strengthened her belief that humanities-based education is an essential aspect of medical training insofar as it allows physicians to pursue a complete, well-rounded view of each human person for whom they care.
As a medical student, Sarah's passion for improving the care of underserved populations has led her to partner with a local ER to provide hygiene and comfort care packages to women experiencing miscarriage. In addition, she has volunteered with a local miscarriage support organization and recently completed training from the Institute for Reproductive Grief Care. She completed an internship at the Center for Injury Research at Nationwide Children's, where she evaluated cocaine-related calls to poison control centers, and currently serves as the Co-Chair of Communications for the AMWA Opioid Addiction in Women Task Force.
Sarah's passion for family medicine has been nurtured through positions with the Michigan Academy of Family Physicians (MAFP) Advocacy Committee and the AAFP National Congress of Student Delegates. This year, she is serving on the MAFP Board of Directors and is eager to promote family physicians' ability to provide quality, high-value care.
As a family physician, Sarah aspires to expand bioethics and humanities education for medical trainees and to advocate for dignified, community-based end-of-life care. In particular, she hopes to expand authentic women's healthcare that emphasizes health literacy and awareness. In all of these pursuits, she desires to meet each patient in their most complex areas of need in order to accompany them towards genuine flourishing. Rather than accept the future of healthcare as increasingly bureaucratic, fragmented, and technical, she hopes to reclaim the family physician's traditional role of partnering with patients to deliver longitudinal, whole-person care with an emphasis on trusting relationships.
In her free time, Sarah enjoys baking, reading, and wearing cowboy boots on adventures with her Texan husband.