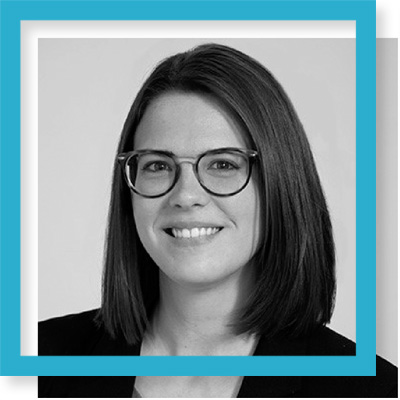 Medical School: Boston University Chobanian and Avedisian School of Medicine
Candace Smith, a 2023 Pisacano Scholar, is a 4th-year medical student at Boston University Chobanian and Avedisian School of Medicine (BUSM). Originally from Litchfield, Connecticut, Candace attended Tufts University as an undergraduate, where she majored in biology and in child studies and human development. During weekends and summers, Candace served as a group leader through the MGH (Massachusetts General Hospital) ASPIRE Explorations Program, working with teens and young adults on the autism spectrum to help them make connections and develop independence to achieve their full potential at home, school, work, and in the community.
After completing her undergraduate studies, Candace worked for a Massachusetts-based managed care organization, the Commonwealth Care Alliance, as a Quality Improvement Program Coordinator. She enrolled over 200 patients from the dual-eligibility health plan in focus groups and interviews as part of the Member Voices Program, designed to include high risk populations as primary stakeholders in healthcare initiatives. She conducted patient focus groups to improve the design of program benefits and services, including transportation, durable medical equipment, adherence supports, and technology-based solutions, led data analysis efforts, and presented findings to organizational leadership. To start her career as a focus group facilitator was invaluable; it set a foundation of listening to patients as paramount. It also provided a baseline understanding of what patients want in a provider and the obstacles that many face to receive care.
At Boston University, Candace served as a Medical Students for Choice leader, organizing patient support volunteer training and scheduling as well as contraceptive planning workshops, abortion education talks, and advocacy efforts in defense of Roe v. Wade, after which she was selected as a Northeast Regional Experienced Student Leader for MSFC's national chapter. As a local and regional leader, she's learned that while we can each be singularly impassioned, it's our collective knowledge and experiences that are necessary to surmount the obstacles patients face and promote promotes women's economic, educational, and employment status on a wider scale. As the medical campus' sustainability representative, she completed a systemic review of medical campus lab energy consumption, tabled to promote programs like composting, electronics recycling, and zero-waste projects, and solicited medical campus community feedback on desired programs and initiatives. Candace also promoted family medicine as leader of the BUSM Family Medicine Interest Group, where she coordinated a Family Medicine Mentorship Program for students and residents.
Candace was recently inducted into the Gold Humanism Honor Society as well as the AOA and the Shapiro Academic Honors Society for clinical professionalism and humanism. She is excited to be making the next step in her career towards full-spectrum family medicine that combines her commitments to sustainable healthcare, reproductive justice, and dignity for patients at all stages of life.
Outside of medicine, Candace enjoys getting out of the city to hike and kayak with her wife; the outdoors reminds her of growing up in the heavily wooded foothills of the Northeast and help her feel more deeply and thoughtfully connected to the world around her.