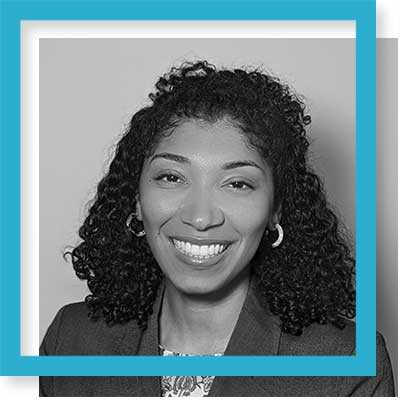 Medical School: Perelman School of Medicine
Jaleh Najmi, a 2022 Pisacano Scholar, graduated from the Perelman School of Medicine at the University of Pennsylvania and is currently a 1st-year resident in Vallejo, California. She graduated from the University of California, Berkeley (UC Berkeley) with a Bachelor of Arts in public health.
At UC Berkeley, Jaleh's passion to care for underserved communities and to address the social determinants of health led her to intern at Building Blocks for Kids, a community organization that serves families in Richmond, California, an underserved city disproportionately affected by health disparities. She supported low-income individuals and families in Oakland, California by preparing their taxes through the Volunteer Income Tax Association. During her junior and senior years, she served as an officer of the Black Students in Health Association and co-organized the annual Minorities in Health Conference to promote the recruitment and retention of minority students in health professions. Her interest in global health research led her to intern at the St. John's Research Institute in Bangalore, India where she co-conducted a study that aimed to train and empower health care providers to identify, screen, and refer women experiencing domestic violence to a network of support services.
After graduating college, Jaleh moved to Belgrade, Serbia for two years to support an international Community Building Process that seeks to empower adults, youth, and children to take charge of their intellectual and moral development and inspires neighbors to think about each other's needs and search for solutions to shared problems. Upon returning to the United States and moving to Philadelphia for medical school, Jaleh contributed to the formation of the Community Building Process in West Philadelphia, PA, where she lived. As a part of this program, she developed and maintained close relationships with over 30 families in her neighborhood, closely mentored middle school and high school students, facilitated regular community gatherings, and co-organized a two-day neighborhood-wide conference focused on building vibrant and unified communities. She was continually involved in the analysis of the physical, social, spiritual, cultural, and economic conditions of her community and how they impact the health of the individuals in it.
Between her third and fourth year of medical school, Jaleh designed and carried out a year-long ethnographic research study in which she conducted interviews with members of her community to gain insights on how the medical community could better engage and partner with her neighborhood to address health disparities.
As a family and community medicine physician, Jaleh intends to care for historically underserved communities to work to eliminate social and structural barriers to health care for populations experiencing disparities. She is committed to learning how capacity can be built within a community to take ever-increasing ownership of its health and well-being, in a way that translates into sustainable individual and community level change.