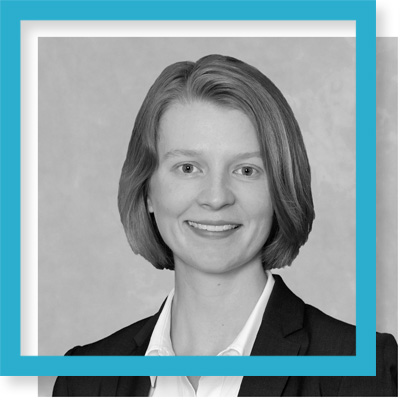 Medical School: University of Oklahoma College of Medicine
Alice Moon, a 2023 Pisacano Scholar, is in her final year of medical school at the University of Oklahoma (OU) College of Medicine. She attended OU for undergraduate studies in the humanities and linguistics and graduated with honors and summa cum laude distinction.
Born and raised in Oklahoma, Alice grew up observing her parents' practice of podiatry and family medicine, emphasizing service and warmth. This early exposure taught her the merit of aligning personal values with one's profession for a balanced, purpose-filled life. During her studies and beyond, she has prioritized self-exploration and reflection. Her humanities background guides her approach to patient care and professionalism, prompting her to seek interpersonal understanding, incorporate diverse perspectives, and examine health outcomes from a systems-level vantage point. Following graduation, she volunteered in central Mexico, where she worked as a farmhand and gained invaluable Spanish language proficiency. Since this time, she has cultivated a meditation and mindfulness practice which informs her worldview and revitalizes her commitment to compassion and social responsibility, both personally and professionally.
At the OU College of Medicine, Alice has demonstrated her dedication to public and community health through her extracurricular and scholarly pursuits. She served as chair of the 2022 Bridges to Access Conference, a gathering of 350 health professional students from Oklahoma, focused on examining the health impacts of climate change within the framework of equity and advocacy. In her role as co-president of Environmental and Sustainable Health, she spearheaded medical education initiatives and cultivated community volunteer partnerships. Alice's advocacy efforts led to the establishment of OU's inaugural Planetary Health Report Card, a metric-based tool to evaluate progress on planetary health content, and to the creation of a new Enrichment course section on the health impacts of climate change.
As a student researcher, Alice has prioritized efforts to educate health professionals about the health disparities Oklahomans face. She contributed to a series of clinical reviews providing essential knowledge on housing and adverse childhood experiences for practicing Oklahoman clinicians. Collaborating with fellow medical students, she embarked on a quality improvement and research project designed to better understand patient barriers to care at the free, resident-run OU pulmonology clinic, conducting extensive surveys in both English and Spanish. Throughout, she has maintained involvement in the OU Community Health Alliance through volunteer efforts at clinics and health fairs for under-resourced communities.
Alice has been recognized for her commitment to community service, clinical performance, advocacy, and leadership with the 2021 Podilarian Award, membership in the OU Health Sciences Center Crimson Club, and induction into the Gold Humanism Honor Society.
Alice greatly enjoys reading, meditation, and maintaining an active lifestyle through walking and hiking, swimming, and biking. She cherishes spending time with her husband, family, and pets and is thrilled to welcome a baby to the world in September.
As a family physician, Alice aspires to provide compassionate, longitudinal, comprehensive care for a diverse set of patients and families centered on their wellbeing. She will prioritize public and population health efforts, planetary health, and socially responsible care.