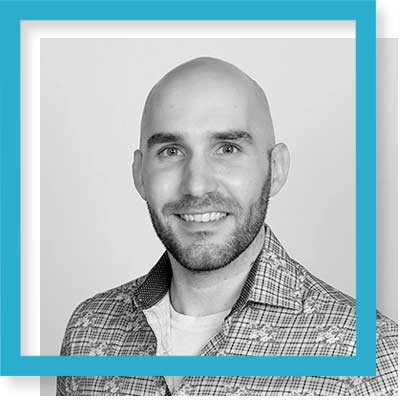 Medical School: University of Minnesota (UMN) Medical School
Thomas Marcroft, a 2022 Pisacano Scholar, graduated from the University of Minnesota (UMN) Medical School and is currently a 1st-year resident in Duluth, Minnesota. He graduated from Minneapolis College with an Associate of Science in addiction counseling and from Metropolitan State University with a Bachelor of Science in drug and alcohol counseling.
Prior to medical school, Thomas spent several years working as an addiction and mental health therapist at NuWay House, a nonprofit residential treatment center in Minneapolis for adults living with co-occurring substance use and mental health disorders. His work centered on the treatment of underserved populations including queer and trans-identified patients, recent immigrants, prisoners, and the unhoused. During his time at NuWay, he developed a new curriculum for working with LGBTQ+ patients and lobbied the state to allow transgender patients to attend treatment of their choosing regardless of sex assigned at birth.
Seeing his patients face prejudice and discrimination when trying to access medical care inspired Thomas to return to school with the goal of becoming a doctor. He completed a post-baccalaureate program for his pre-medicine credits from Saint Cloud State University. On acceptance to medical school at UMN, he was awarded the B.A. Dyar and Robert Dyar Memorial Scholarship for high academic achievement and public service.
During his preclinical years, Thomas founded two new academic interest groups focused on increasing education on substance use disorders within the medical school and increasing skills in working with unhoused patients. He organized trainings for UMN medical students in the use of naloxone and distributed over 500 overdose reversal kits to health sciences students and other community members. During these years Thomas also volunteered with a local syringe exchange program and held educational lectures for his classmates on Harm Reduction as an approach to working with patients who use drugs.
In the summer of 2020, during the Uprising for Black Lives in response to the state murder of George Floyd, Thomas led an effort by the medical school to supply COVID-19 testing to frontline activists. He continued to work with the school's Medical Reserve Corps to establish and run testing sites throughout the twin cities. Throughout that summer, as COVID forced the closure of several shelters, Thomas worked as a volunteer medic in encampments established by unhoused citizens. For his clinical years, Thomas elected to participate in the Regions Affordable and Equitable Community Health (REACH) longitudinal integrated clerkship. The program allowed him to continue his focus on advocating for underserved populations by providing clinical rotations immersed in equitable, community based primary health care.
Thomas' passion for service is inspired in part by a personal history of addiction. He believes strongly that openness about his recovery status can reduce the stigma of substance use disorders and provide hope to his patients. Thomas has been proudly living in recovery since March 25, 2010.