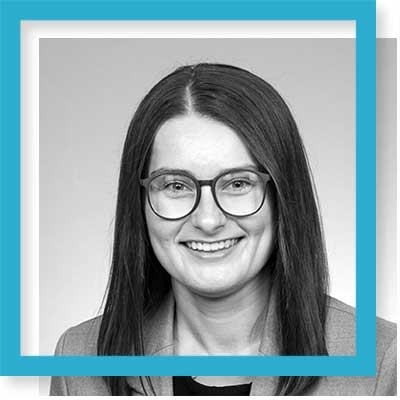 Medical School: West Virginia University (WVU)
Savannah Lusk, a 2022 Pisacano Scholar, graduated from West Virginia University (WVU) where she also completed her undergraduate degree in exercise physiology. She is currently a 1st-year resident in Morgantown, West Virginia.
As an undergraduate student at WVU, Savannah was selected as one of five Foundation Scholars, the university's highest award given to incoming freshmen, to receive a full academic ride for her undergraduate degree. Throughout her four years, she was involved in the Honors College at WVU as a peer mentor, tutor, and student teacher. While volunteering with the Mary Babb Randolph Cancer Center, Savannah dedicated her time to developing a student volunteer group known as Helping Hands. With the help of donors, her organization provided lunches and comfort items to cancer patients while receiving chemotherapy treatments. As an avid WVU sports fan, she also completed a year's tenure as the alternate Mountaineer Mascot, using her platform to read to students across the state of West Virginia. At the end of her four years, she graduated summa cum laude and was inducted into the Order of Augusta, the highest honor given to the top eight graduating seniors.
After graduating, Savannah was awarded a Fulbright English Teaching Assistant award to Burgas, Bulgaria. There, she taught English classes at Geo Milev high school, formed their speech and debate team, and volunteered in the community, including organizing and hosting a benefit concert for a local cancer organization. Her proudest moment was coaching her team to second place in the country for the debates and oratory competitions.
Returning to West Virginia, Savannah brought with her a new perspective and a reaffirmed love for her state. She entered WVU Medicine's rural track program, a special medical school curriculum geared toward learning the tenets of rural medicine. During her first year, she was awarded an externship at WVU's Center of Excellence for Addiction Medicine to pursue her passion for addiction medicine. She also became a leader in Project REACH and RHIG, two WVU Institute for Community and Rural Health programs centered around community outreach, education, and coalition building throughout rural West Virginia. While volunteering throughout the state, Savannah noticed many community leaders she worked with were also family physicians. This sparked her interest in family medicine, later becoming president of the Family Medicine Interest Group. Later she would be awarded a position in WVU's Family Medicine Rural Scholars residency program designed to prepare doctors to practice community medicine, with her research being in LGBTQ+ medical education. In her third year, she was also elected into the Golden Humanism and AOA honor societies.
Born and raised in Appalachia, Savannah holds a deeply rooted admiration for the mountains she grew up in. She believes the unique training family medicine provides will better equip her to navigate the challenges West Virginia faces. She is excited to provide quality care to a diverse population of Appalachians and cannot wait to give back to the region she calls home.