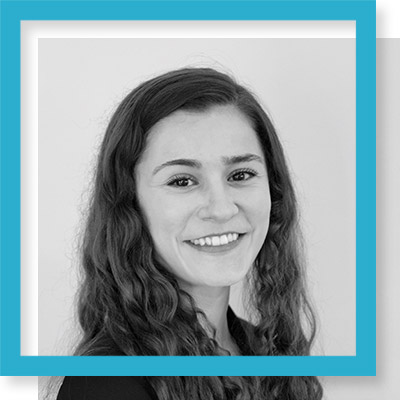 Medical School: Vanderbilt University School of Medicine
Mollie Limb, a 2020 Pisacano Scholar, graduate from Vanderbilt University School of Medicine and is currently a 2nd-year resident in Seattle, Washington. She was born and raised in Portland, Oregon and attended the University of Notre Dame where she majored in Sociology and Spanish.
As an undergraduate, Mollie spent two years working as a social worker at River Bend Cancer Services – a local non-profit organization that provides wrap-around psychosocial services to underserved cancer patients. There she created a new transportation program that provided 250 patients with free transportation to >2500 cancer-related appointments. For her senior thesis, she studied the impact of the program on treatment attendance rates and patient distress levels and secured over $30,000 of grant funding to support the program through its first two years.
In the classroom, Mollie prepared herself to become a physician for marginalized groups by focusing her studies on poverty, inequality and the structural determinants of health. She also studied abroad in Puebla, Mexico where she became fluent in Spanish. After graduating summa cum laude from Notre Dame, Mollie completed a year of service at a nearby family medicine residency program in Indiana. As the Volker Blankenstein Fellow, she worked in the busy resident clinic as a volunteer coordinator and medical assistant.
As a medical student, Mollie helped establish the Social Mission Committee (SMC) at Vanderbilt and served as co-president of the SMC during her third year. In this role, she worked to advance health equity at Vanderbilt through initiatives in education, service, mentorship, research and recruitment. She also contributed to the development of the new Health Equity Certificate, and she will graduate with this distinction in the spring.
Mollie is particularly passionate about addressing the health disparities that impact transgender and non-binary persons. As a second year, she helped develop a formal curriculum on transgender health and hormone therapy which became a required part of the medical school curriculum at Vanderbilt. Later she conducted a year-long research study about health care barriers and experiences faced by patients at Vanderbilt's Clinic for Transgender Health.
Throughout medical school, Mollie volunteered at Vanderbilt's student-run free clinic as a social worker and a primary care provider. She participated in Student Hotspotting and also spent time working at a faith-based community clinic serving uninsured immigrants and refugees. Mollie was inducted into the Gold Humanism Honor Society at Vanderbilt and is a co-leader for the Family Medicine Interest Group this year.
Mollie looks forward to beginning her training in full-spectrum family medicine and hopes to return to the West Coast for residency. Her ultimate goal is to become a comprehensive primary care provider for marginalized patients, while advocating and working to transform the broken systems that harm vulnerable groups.