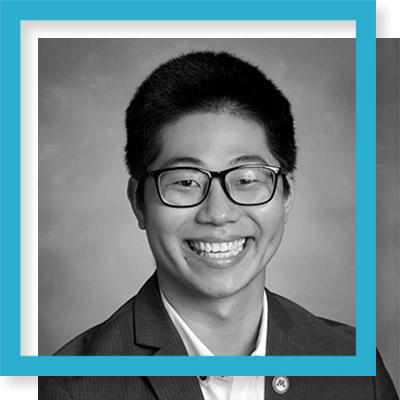 Medical School: University of Minnesota Medical School
Kyle Lau, a 2019 Pisacano Scholar, graduated from the University of Minnesota Medical School (UMN) and is currently a 3rd-year resident in Lancaster, PA. He graduated from the University of Minnesota—Twin Cities with a major in Biology and dual minors in Anthropology and Microbiology.
Kyle grew up in a rural town in Northern Minnesota and spent most of his youth working in a family-owned restaurant. As a high school student, Kyle and two classmates started a company called Utopian Slingshot that they still run today. Their company gives small businesses an option to have their own website—only charging the appropriate price based on the business' means and waiving fees for organizations that provide services to the community.
As an undergraduate, Kyle was recognized with the University President's Student Leadership and Service award and was inducted into the Phi Beta Kappa Beta Honors Society. He volunteered as a tutor to elementary age minority students, served as a literacy mentor with American Reads, assisting elementary age children with their homework and literacy activities. He also worked as a teaching assistant and research assistant in multiple academic departments.
As a medical student, Kyle has received a number of scholarships and was inducted into the Gold Humanism Society. He was elected as a junior member of the University of Minnesota Alpha Omega Alpha Honors Society and serves as their chapter's vice president. Kyle was selected to participate in MetroPAP, a longitudinal integrated clerkship which focuses on the provision of Family Medicine to urban, ethnically diverse, and underserved populations. Through the program, he has developed authentic relationships with his patients, understanding the social challenge to maintaining their health that many lower-income patients experience. To better serve his patients, Kyle became involved with the clinic's Veggie Rx program, which provides weekly locally sourced vegetables to patients who suffer from food insecurity and chronic diseases.
Kyle is a member of UMN's Family Medicine Interest Group, serves on UMN's medical school student council as a class representative, and is a member of the Paul Ambrose Scholars Program, a national public health program that prepares public health and clinical health professions students to promote change and be leaders in addressing population health challenges at the national and community level. Kyle has also interned with a state representative. Through his work with the Pediatric Quality Improvement Project Phalen Clinic, Kyle helped create an EMR smartset to assist its clinic providers with a tool to recognize and address pediatric obesity earlier. Throughout medical school, he continues to mentor future physicians through the Student National Medical Association and the Ladder, a mentorship program in North Minneapolis for youth interested in health careers.
Kyle plans to provide full-spectrum and community-based family medicine care to underserved populations.