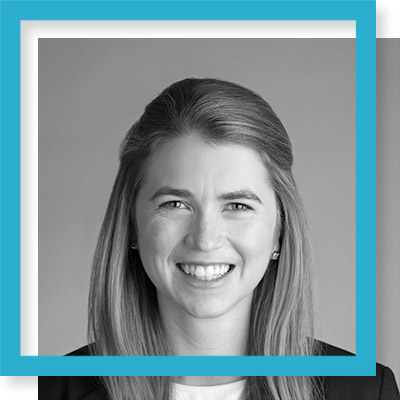 Medical School: George Washington School of Medicine and Health Sciences
Louisa Howard, a 2020 Pisacano Scholar, graduated from George Washington University School of Medicine and Health Sciences (GWSMHS) and is currently a 3rd-year resident in Detroit, Michigan. Originally from San Antonio, Texas, Louisa attended the University of Virginia (UVA) and graduated with distinction, majoring in art history and minoring in bioethics. After a post-bac fellowship at NIH, she received the President's Scholarship to attend King's College London for her Masters in Bioethics.
As an undergraduate, Louisa was selected to be an Echols Scholar as part of UVA's honors program designated for the top 5% of each class. Throughout her four years, she helped lead the UVA Hospital's student volunteer program. Her junior year, she received a grant to fund an interdisciplinary project, entitled Clinician's Eye, that brought medical students to the Fralin Art Museum with the goal of refining students' visual observation skills and tolerance for ambiguity. The workshops are now an official part of the UVA School of Medicine's curriculum. Enthusiastic about the prospect of leading a program like Clinician's Eye for GW medical students, Louisa collaborated with a fellow classmate and the curator of GW's art collection to host similar programming. Together, they were selected to give an oral presentation at the American Society for Bioethics and Humanities Conference highlighting the program's success.
After college, Louisa spent two years as a clinical research fellow in the National Institute of Allergy and Infectious Disease at the NIH. She worked within Dr. Anthony Fauci's Laboratory of Immunoregulation, supporting an investigational medication trial for the treatment of Hepatitis C in patients co-infected with HIV. Monitoring research participants on a biweekly basis strengthened her interest in providing longitudinal care as a future Family Medicine provider. Louisa continued to cultivate an interest in the field through her Masters thesis work, where she interviewed primary care physicians about how they incorporate integrative health approaches in their practice.
Louisa entered GWSMHS with the desire to promote Family Medicine to her peers and served as the President of GW's Family Medicine Interest Group. Since GW is a target school, it was especially important to Louisa that students were exposed to the unique aspects of the specialty. Louisa is very excited that continued student and faculty advocacy has led to GW's newly established Division of Family Medicine. Additionally, she served as a Regional Coordinator for AAFP's Student Network and is currently the student member of AAFP's Commission on Continuing Education and Professional Development.
Louisa has a passion for integrative medicine and reproductive health, specifically for underserved populations. She enjoyed spending her first two years of medical school coordinating and teaching sex education curriculum specifically for middle school girls in Washington D.C. public schools. She spent the summer after first year in Ecuador, working with Family Medicine providers and Midwives in both urban and rural settings. Throughout her four years, she has worked at the student-run free clinic and this year, she is involved in a program that brings acupuncture and massage to chronic pain patients at a free clinic in Washington DC.
Louisa looks forward to continuing her work with Spanish-speaking and other immigrant communities, delivering culturally responsive care. She is particularly passionate about incorporating integrative modalities into treatment plans and is committed to providing reproductive health services as a future full-spectrum Family Medicine provider.