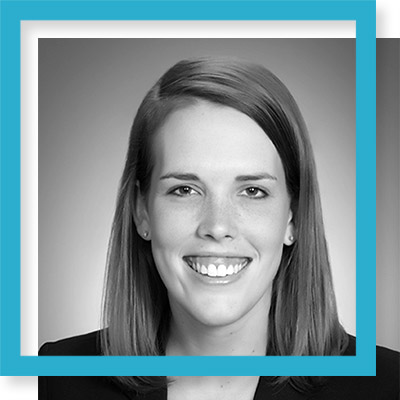 Medical School: University of Nebraska Medical Center
Sarah Hotovy, a 2019 Pisacano Scholar, graduated from the University of Nebraska Medical Center (UNMC) and is a 3rd-year resident in Eau Claire, WI. She graduated with highest distinction from Nebraska Wesleyan University with a Bachelor of Science in Political Science and Biochemistry.
At Nebraska Wesleyan, Sarah was a member of the University Choir, was an Academic All-American in women's golf, and participated in Student Senate. Following her sophomore year, she interned in Senator Ben Nelson's office where she corresponded with constituents and researched policies and positions in Washington, DC. During her junior year, Sarah was one of ten Americans selected for the Freeman Indonesia Nonprofit Internship Program, where she studied the Indonesian language and interned for YLPS Humana, an NGO focused on promoting the health and wellness of children who lived on the streets. She returned to Indonesia after graduation as a Fulbright English Teaching Assistant, where she taught tenth graders at SMK Muhammadiyah 1 in Genteng, East Java, and directed their first English language musical.
Upon return to the U.S., Sarah worked for the Southeast Rural Accountable Care Organization as the Clinic Integration Specialist, working closely with family medicine practices throughout Nebraska to leverage data and clinic workflows to improve quality of care. She was a part of the establishment of the OneHealth Nebraska Accountable Care Organization in Lincoln, Nebraska, helping design data collection and quality improvement strategies with member practices.
In medical school, Sarah was elected to the Alpha Omega Alpha Honor Society and Gold Humanism Honor Society as a junior student. As Student Senate President, she served as the UNMC Student Regent on the University of Nebraska's governing board. Sarah was also a co-chair of UNMC Student Delegates, an interdisciplinary organization that follows local, state, and national legislation and organizes letter writing campaigns and legislative visits to the Nebraska State Capitol to advocate for policies that positively impact health care and education. Sarah served as a Clinical Logistics Coordinator for the SHARING student-run clinics at UNMC, which provides free medical care to underserved populations in the Omaha metro area, and she recently served as co-president of the Family Medicine Interest Group and as a UNMC student representative to the Nebraska Academy of Family Physicians board. Sarah also enjoys performing with Doc'Apella, an interprofessional singing group at UNMC.
After residency, Sarah plans to pursue her Master's in Business Administration and complete a health policy fellowship. She hopes to practice full-spectrum family medicine in a rural setting, while helping shape local, statewide, and national policy to promote quality and sustainability of health care for all Americans.