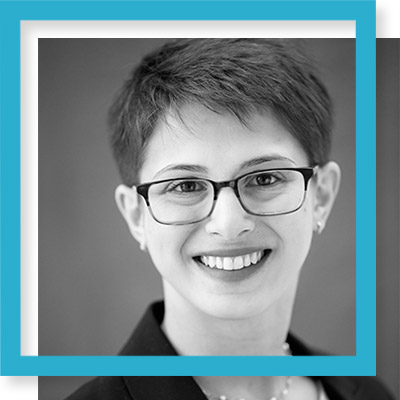 Medical School: Warren Alpert Medical School of Brown University
Elisa Glubok Gonzalez, a 2019 Pisacano Scholar, graduated from the Warren Alpert Medical School of Brown University and is currently a 3rd-year resident in Santa Rosa, CA. At Brown, Elisa participated in the Liberal Medical Education program, an eight-year combined bachelor's and medical degree program. She earned her Master's in Public Health degree with a concentration in Maternal-Child Health at the Harvard TH Chan School of Public Health.
As an undergraduate at Brown University, Elisa pursued her passions in sexual and reproductive health education through her positions as a Woman Peer Counselor and as a Sexual Assault Peer Educator. After college, she lived in Israel and worked for Ma'ase Olam, an organization whose mission is to create volunteer opportunities for youth from different socioeconomic and ethnic backgrounds in order to foster leadership skills and create cross-cultural understanding. For this work, she was granted the Amy Adina Schulman Scholarship, which supports individuals committed to creating a more just and equitable society and advocating for civil and human rights.
In medical school, Elisa was one of the leaders for Sex Ed by Brown Med, a sex education program for middle schoolers of Central Falls, Rhode Island, one of the poorest communities in the region. As a part of this program, she helped develop more Spanish language tools and expand the LGBTQ curriculum. She also volunteered at Clínica Esperanza, a free clinic for uninsured individuals in Providence, Rhode Island. As a member of the Scholarly Concentration in Women's Reproductive Health, Elisa designed a research project for which she traveled to Havana, Cuba and interviewed family medicine physicians on their role in reproductive healthcare and community health, at large.
As a part of her MPH degree at Harvard TH Chan School of Public Health, Elisa served as a Health Policy Fellow for the Massachusetts Commission on LGBTQ Youth. The Commission is a unique entity in that it is the only statewide commission dedicated to researching and drafting recommendations to every department of the Massachusetts state government. In this role, Elisa helped found the Family Acceptance Task Force, whose goals include engaging the families of LGBTQ youth in their healthy growth and development.
Elisa hopes to create a medical practice which demonstrates her commitment to social justice, service of marginalized communities, and the promotion of a holistic view of the human condition. She has found all these values in the field of Family Medicine, and she is excited and honored to soon be officially joining the specialty.