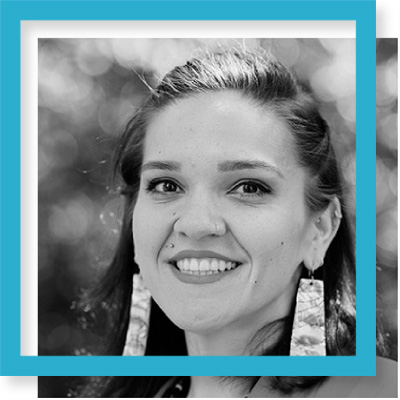 Medical School: Stanford School of Medicine
Melissa Eidman, MPH, a 2023 Pisacano Scholar, is a 4th-year medical student and Knight-Hennessy scholar at Stanford School of Medicine and is a member of the Yurok Tribe of Northern California committed to primary care in rural and urban Native American communities.
From community college in Sacramento, she transferred to Stanford University where she earned a Bachelor of Arts in human biology with a concentration in Native American community health. As an undergraduate, Melissa served the Native community through research and planning, earning awards for her commitment to public service and excellence in undergraduate research.
Awarded the John Gardner Leadership in Public Service fellowship, Melissa continued her service with the Native community through her work at the Sacramento Native American Health Center and the California Consortium for Urban Indian Health before returning to Stanford for her medical degree. Committed to improving Native American health outcomes, in these roles, she planned and launched Tribal MAT–a program developed to address the opioid epidemic in California's rural and Urban Indian communities and lead efforts to integrate a traditional healer into the primary care setting.
In 2022, she was awarded a Zuckerman Fellowship and earned an MPH in Quantitative Methods from Harvard T.H. Chan School of Public Health. As a medical and MPH student, Melissa continues to advocate for Native communities through her research and work with admissions and recruitment. Beyond returning to the Native community as a family medicine doctor and obstetrician, Melissa aspires to be a leader and advocate for underrepresented and underserved communities, reducing harm for those with substance use disorder, and improving the health and health care of indigenous peoples across the U.S. and around the globe.
Alongside medicine and public service, Melissa is passionate about the pursuit and maintenance of individual wellness. She is rejuvenated by time spent at home on the Yurok Reservation and with family and friends–seeing live shows, going on road trips, and traveling up and down the West Coast to cheer for her partner at his softball tournaments.