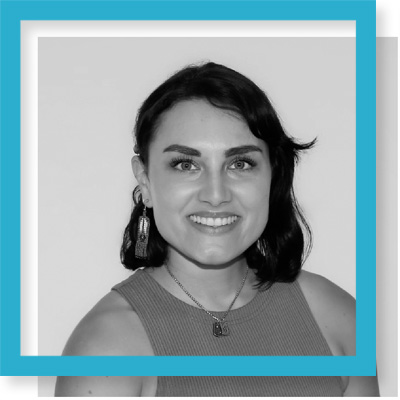 Medical School: Case Western Reserve University School of Medicine
Olivia Mangat Dhaliwal, a 2023 Pisacano Scholar, is a 4th-year medical student at Case Western Reserve University School of Medicine in Cleveland, Ohio. She is a proud "bent arrow," having arrived at medical school after dropping out of high school to start college early and spending several gap years working. She graduated with an Associate of Arts from The Bard College at Simon's Rock in 2014, and graduated summa cum laude with a Bachelor of Science in chemistry from Emory University in 2016. She was accepted to the 2016 Corps with Teach for America and served on the Rosebud Indian Reservation (Sicangu Nation) teaching high school and middle school math and science.
In Rosebud, Olivia helped to establish the first-ever hepatitis C treatment clinic and to cure more than a dozen tribal members from HCV (hepatitis C virus), while also contributing to efforts to get direct acting antiviral therapies covered by the IHS (Indian Health Service) formulary. As care coordinator for the HCV clinic, the opioid use disorder clinic, and the jail clinic, she developed a strong appreciation for the front-line relational care and advocacy of primary care physicians. During this time, she also founded and led a reservation-wide yoga program for women, elders, incarcerated folks, and youth. Her fourth gap year was spent working for University of California, Davis physicians as a medical scribe. During this time, she also taught yoga and volunteered at a city after school program for elementary students, teaching yoga and tutoring.
From the first day of medical school, Olivia knew her home was in primary care. At first wavering between internal or family medicine, she soon became enamored with "birth to earth" care – especially after learning about Cleveland's school-based healthcare program. Her thesis project was a community-based research project focused on social determinants of asthma exacerbation in K-12 students. Her leadership includes leading the Family Medicine Interest Group, co-founding the school's chapter of Medicine in Motion (fitness and philanthropy club), serving on the board of the Ohio Academy of Family Physicians, and being elected Student Delegate to National Congress with the American Academy of Family Physicians from 2022-2023.
Olivia believes in walking the walk that she preaches to patients: movement, vegetables, and self-compassion are all critical to her own wellness. Olivia is a committed CrossFit athlete (since 2012) and holds her Level 1 certification to coach. She lovingly refers to her gym as her family and serves as the social chair. She has been practicing yoga since 10 years old and teaching since 2016. She is also a voracious and insatiable reader and writer. Trained in culinary medicine and well-versed in the art of hosting, she loves spending free evenings sharing nutritious, delicious meals with loved ones. Her website, entitled dear future healer, is the home of her poetry and prose (as well as favorite recipes and practical nutrition and lifestyle advice!). She cannot wait to provide direct access, whole-person, whole-life care, with a focus on integrative, holistic, preventative approaches to help her patients achieve and maintain wellness.