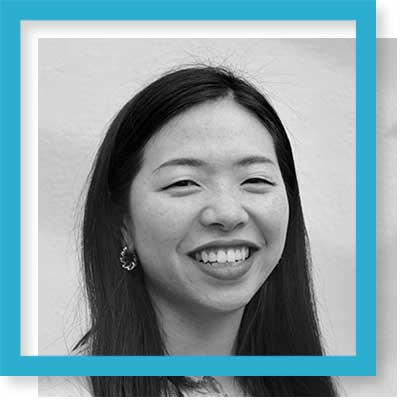 Medical School: Baylor College of Medicine (BCM)
Rebecca Chen, a 2022 Pisacano Scholar, graduated from Baylor College of Medicine (BCM) and is currently a 1st-year resident in Seattle, Washington. She graduated from Rice University with a Bachelor of Arts in English and minors in sociology, medical humanities, and biochemistry and cell biology.
Bouncing from Boston to Minnesota to Connecticut before settling down in Houston, Rebecca grew up with an appreciation for unique places and diverse backgrounds. She grew up speaking English and Mandarin, but after picking up Spanish in high school, her fluency in Spanish has surpassed that of her parents' mother tongue (much to their chagrin). As an undergraduate, Rebecca studied English literature, led a service project on disability advocacy, and mentored other students. She continues to be interested in the power of the written word to communicate stories and enact change. She helped co-found the Texas Medical center's first multimedia literary and arts journal, The Omentum, and has served as editor the past three years. She collaborated with other medical students to submit and publish an op-ed in The Houston Chronicle on abortion being integral to healthcare. Independently, she wrote an essay on the intersections of disease and discrimination in light of the current COVID-19 pandemic and bubonic plague outbreak around the turn of the 20th century that won first prize in the AΩA Helen H. Glaser Student Essay Competition.
During medical school, Rebecca's interest in social determinants of health has manifested in a myriad of ways. She led multiple courses concerning SDOH issues, from a 20-person seminar on victims of violence to a nearly-200-person course on determinants and disparities. She served on the Dean's Committee on SDOH to educate incoming first-year medical students on factors impacting the health of communities in the Houston area through service opportunities and workshops with faculty. With the Office of Diversity, Equity and Inclusion, she helped create a training to allow medical professionals to feel more comfortable speaking up against microaggressions. She also created a novel project called the Dinner and Discussion Series that partners with cultural and affinity groups at BCM to highlight pertinent issues and hold impactful discussions over a meal.
In helping start BCM's chapter of Health Professionals Against Interpersonal Violence (IPV), Rebecca collaborated with women's shelters and survivor-led nonprofits to raise awareness of IPV and provide resources such as health screenings to women and children leaving violent situations. She serves as the clinic coordinator for BCM's branch of Physicians of Human Rights and is helping plan the first Houston refugee health fair since 2020. Her dedication to human rights issues at home and abroad also spurred her to do an away rotation in the Navajo Nation, a population that she hopes to serve in the future as well. Rebecca is passionate about ensuring accessible and inclusive care for all and especially aims to strengthen the voices of vulnerable women through her future practice and continued advocacy efforts.