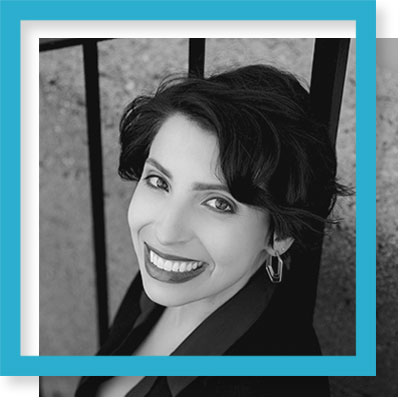 Medical School: Yale School of Medicine
Jessica Cerdeña, a 2022 Pisacano Scholar, graduated from Yale School of Medicine and received her PhD in medical anthropology from Yale University as part of the Medical Scientist Training Program at Yale School of Medicine. She is currently a 1st-year resident in Middlesex, Connecticut.
Raised with tough love in the arms of her large Italian-Chilean family in a predominantly immigrant community in northern New Jersey, Jes learned early in life how social experience shapes access to opportunity. Throughout high school and college, Jes volunteered with people with disabilities and Indigenous communities to advocate for increased accessibility, representation, and sovereignty. As an undergraduate at Washington University in St. Louis, Jes earned the full-tuition Annika Rodriguez Scholarship for academic excellence, leadership, community service, and commitment to diversity, and the University Scholars Program in Medicine recognition for extraordinary potential for a career in medicine. She graduated magna cum laude with majors in international and area Studies and Spanish, and a minor in biology.
Upon arriving at Yale, Jes began collaborating with local immigrant and worker rights organizations and with student activists for health and racial justice. She co-led the Yale chapter of White Coats for Black Lives and the Student National Medical Association / Latino Medical Student Association, including organizing a neighborhood health fair and block party with 150 resident participants and a regional medical education conference with 250 attendees. As a volunteer at the student-run free clinic HAVEN, Jes served first as a Spanish medical interpreter, then as a behavioral health psychological educator, and finally, as a clinical advisor supervising medical student volunteers. This work at HAVEN informed her PhD dissertation research, which will be published as a book by the University of California Press in 2023 under the title Pressing Onward: The Imperative Resilience of Latina Migrant Mothers.
Jes has received recognition through the P.E.O. Scholars Award, the Sam Dubal Memorial Award for Anti-Colonialism and Racial Justice in Anthropology, the American Academy of Family Physicians Foundation Emerging Leaders Program, and the Robert Wood Johnson Foundation Health Policy Research Scholars Program.
Jes aspires to a career as a family physician-anthropologist working at the intersection of research, community-oriented primary care, and health policy. She envisions a future of racial, climate, and health justice in which everyone agrees that a career bridging family medicine and anthropology just makes sense. Jes is honored to join the friends, mentors, and many family physicians she has admired from afar as part of the Pisacano family.