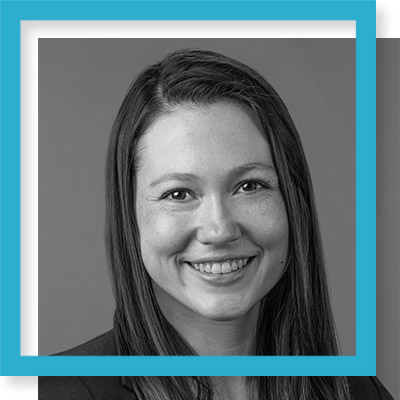 Medical School: University of Cincinnati College of Medicine
Katie Brown, a 2021 Pisacano Scholar, graduated from the University of Cincinnati College of Medicine (UCCOM) and is currently a 2nd-year resident in Albuquerque, New Mexico. Born and raised in Cincinnati, OH, she attended The Ohio State University (OSU) where she majored in environmental science with a focus on environmental public health. She graduated magna cum laude with Honors Research Distinction for her original work titled "The Moderating Effect of Stress on the Relationship Between Pollution and Self-Rated Health in Minorities."
While at OSU, Katie pursued her love of human health, the natural world, and listening to others' stories. She helped found the OSU chapter of Ducks Unlimited, a national organization dedicated to wetland conservation, and served as Treasurer. Katie mentored a close group of Honors students to help them adjust to college, find their passion, and connect with research advisors. She also volunteered as a University Host, spending time with high school students and their parents to hear about their experiences and answer questions about life at OSU. She found her niche researching health disparities at the intersection of place, class, and race. She was awarded an Undergraduate Research Grant and an Undergraduate Research Scholarship to pursue her Honors thesis on these topics. Her work in public health solidified her passion for solving global and domestic health disparities and providing equitable care to people from all walks of life.
As a medical student, Katie continued pursuing her interest in health disparities, mentorship, and primary care. She was awarded a Leroy A. Rodgers, MD, Preceptorship to perform research on health disparities while working with a family physician. She served as co-president of the Family Medicine Interest Group (FMIG) at UCCOM, where she coordinated programming about social justice issues and organized shadowing and volunteer opportunities for her fellow medical students. She led sessions and trained volunteers for a neighborhood STEM after-school program through FMIG and helped develop another STEM pipeline program for 5th and 6th grade girls through UCCOM's chapter of the American Medical Women's Association. Katie continues to mentor pre-med undergraduates and underclassmen at UCCOM.
One of the most impactful experiences Katie had in medical school was the opportunity to travel to Tanzania with Village Life Outreach Project (VLOP), a Cincinnati-based nonprofit with over a decade of experience building community with and led by rural Tanzanians. While assisting in field and local clinics, she learned about some of the unique challenges facing the region, including health disparities, from patients, other students, and local physicians. She continues to volunteer with VLOP's Electronic Medical Record Data Team and Health Committee.
Katie has always been passionate about primary care. She grew up watching her father and grandfather – both family physicians who accepted eggs and oil changes as payment – build trusting relationships with their patients that spanned generations. Like them, she reaches to her Haudenosaunee roots for strength and guidance, striving to become a healer who serves her community. She looks forward to practicing full-spectrum Family Medicine with a focus on underserved and global health.