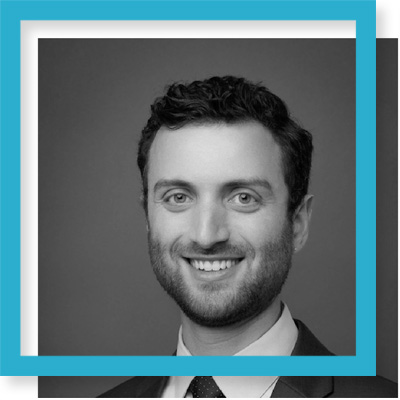 Medical School: University of California San Francisco School of Medicine
Nate Bohm-Levine, MS, is a 5th-year student in the University of California (UC), Berkeley – University of California, San Francisco (UCSF) Joint Medical Program. Nate originally hails from Los Angeles (L.A.), where as a teenager he devoted his time to playing jazz piano, exploring the outdoors, and discovering a love for science while visualizing stained sea slug neurons in a lab.
Nate left L.A. to attend Oberlin College & Conservatory, where he studied neuroscience and jazz piano. After college, while working as a cancer biology researcher in Boston, Nate volunteered for the homeless as a recovery group coordinator, in honor of his uncle Ted, who lived with homelessness and addiction. Prompted by a eureka moment where Nate realized he needed to do work directly serving marginalized communities, Nate accepted a position at a non-profit organization in Chiapas, Mexico, where he performed research and quality improvement work for its mental health program.
After a transformative year in Chiapas, Nate returned to L.A., where he worked as an intensive case manager for homeless and formerly homeless individuals, helping clients navigate convoluted housing systems while linking them to resources such as healthcare, food, and immigration assistance.
For his master's thesis at the Joint Medical Program, Nate used his experience as a case manager to inform his work studying homelessness prevention among older adults in Oakland, California. Working with Dr. Margot Kushel at the UCSF Center for Vulnerable Populations, Nate analyzed a data set to define and characterize two distinct pathways to homelessness in order to inform prevention policy.
Nate also served as co-president of the UC Berkeley chapter of Students for a National Health Program, where he organized several political action events, expert panels, and curriculum changes. He was the coordinator of the Youth, Queer, and Trans clinic at the Suitcase Clinic, a free clinic serving LGBTQ+ youth experiencing homelessness in Berkeley. Recently, Nate was inducted into the UCSF Primary Care Leadership Academy and received a grant to conduct a quality improvement project focused on metabolic health in patients taking antipsychotics, at a clinic that serves veterans experiencing homelessness and housing instability. Additionally, he explored the policy sphere as a graduate student researcher for the California Master Plan for Aging, and also served as a mentor to many students both as a graduate student instructor and through the White Coats for Black Lives mentorship program.
As a future family physician, Nate hopes to work in urban underserved settings and form deep connections with the populations he cares about the most, including people experiencing homelessness, immigrants, and the LGBTQ+ community. At the same time, he will continue to fight to change unjust systems, using a combination of research, quality improvement, policy work, and advocacy.
In his free time, Nate continues to enjoy playing the piano, both alone and in groups. He loves everything California has to offer, including incredible nature and the most diverse food on the planet. On any given day, you can find him curled up with a book or dancing with friends to live music.