Current Scholars
A-H
---
Andrea Banuelos Mota/Keck School of Medicine of USC (Residency in California)
Katie Brown/University of Cincinnati College of Medicine (4th-year)*
Preston Butler/Boston University School of Medicine (4th-year)*
Elana Curry/The Ohio State University College of Medicine (Residency in Colorado)
Ry Garcia-Sampson/Warren Alpert Medical School of Brown University (Residency in North Carolina)
Jordan Gemelas/Oregon Health & Science University School of Medicine (4th-year)*
Elisa Glubok Gonzalez/Warren Alpert Medical School of Brown University (Residency in California)
Sarah Hotovy/University of Nebraska Medical Center (Residency in Wisconsin)
Louisa Howard/George Washington School of Medicine and Health Sciences (Residency in Michigan)
I-N
---
Benjamin Kaplan/University of North Carolina School of Medicine (Residency in North Carolina)
Garrett Kneese/UT Health San Antonio Long School of Medicine (4th-year)*
AuBree LaForce/Northeast Ohio Medical University (Residency in Ohio)
Kyle Lau/University of Minnesota Medical School (Residency in Pennsylvania)
Emiliano Lemus Hufstedler/UC-San Francisco School of Medicine (4th-year)*
Mollie Limb/Vanderbilt University School of Medicine (Residency in Washington)
Jessica Meyer/University of Rochester School of Medicine & Dentistry (4th-year)*
Shauna Milne-Price/University of Washington School of Medicine (Residency in California)
Abhinaya Narayanan/David Geffen School of Medicine @ UCLA (4th-year)*
O-Z
---
Alberto Ortega/Keck School of Medicine at USC (4th-year)*
Joshua Pepper/University of California, San Francisco School of Medicine (Residency in California)
Emma Richardson/Rush Medical College (Residency in California)
John Romano/UMass Chan Medical School (4th-year)*
Maya Siegel/Johns Hopkins School of Medicine (Residency in Washington)
Nick West/Oregon Health & Science University (Residency in Oregon)
Hayoung Youn/Temple University School of Medicine (Residency in California)
(* indicates a 2021 Pisacano Scholar)
"Family practice is the keystone specialty in American medicine. We will do everything in our power to preserve, enhance, and improve it."
Andrea Banuelos Mota
Andrea Banuelos Mota, a 2020 Pisacano Scholar, graduate from the Keck School of Medicine of the University of Southern California (KSOM) and is currently a 1st-year resident in Santa Monica, California. She graduated from the University of California, Berkeley with a Bachelor of Arts in American Studies and is completing her Master of Public Health at KSOM.
As an undergraduate at UC-Berkeley, Andrea served as co-chair of a student-led organization named Chicanos/Latinos in Health Education, providing health care services to low-income minorities. After graduating from college, Andrea worked for two years as a housing unit facilities manager, where she managed a non-profit 356 member-housing cooperative for UC-Berkeley students. Andrea then returned to her hometown of Pacoima, California where she worked for five years as the Assistant Manager of a free clinic named Meet Each Need with Dignity (MEND). She developed a weight management program tailored to the needs of the community.
As a medical student, Andrea has served as co-president of the KSOM Family Medicine Interest Group (FMIG) and as Secretary of the school's chapter of the Latino Medical Student Association. During her tenure with the KSOM FMIG, she and her colleagues created the first Primary Care Summit, co-founded a Primary Care Progress chapter, and the group later developed a Primary Care Leadership Conference. In 2018, their chapter was selected by the American Academy of Family Physicians to receive the AAFP Program of Excellence Award. During her second year of medical school, Andrea was selected as the 2017–2018 AAFP Emerging Leader Institute (ELI) Scholar. She received the ELI Project Award for her development of a leadership needs assessment for the medical school's curriculum. She recently presented her findings at the 2020 Society of Teachers of Family Medicine Medical School Education Conference, and now serves as the ELI Ambassador. Andrea served as the student council co-chair for the California Academy of Family Physicians for two years and has served as a mentor and tutor for other students and organized conferences and events to encourage high school and undergraduate students to pursue medicine.
Andrea has been involved in many community service projects and has received several awards as a medical student. She was inducted into the Gold Humanism Honor Society in 2019-2020 and received the Kaiser Permanente Oliver Goldsmith, MD Scholarship for the promotion and advancement of culturally responsive care-Award. In 2019, she was also one of two students to receive AAFP's Family Medicine Advocacy Summit Student Scholarship Award. She is co-founder and vice president of DETOUR, a student interest group whose aim is to increase visibility of and provide resources to students taking alternate routes to graduation in medical school. Andrea is active in research, concentrating on health policy and investigating the identification of patient barriers to medication adherence amongst underserved Latino patients with Diabetes.
As an aspiring family physician, Andrea envisions her future career entailing working in a primary care clinic for underserved patients while also being engaged in population health projects. She also plans on continuing her advocacy efforts at the local, state and national level. She would like to one-day become a program director for a family medicine residency program and help train future generation of family physicians while working with the health care system to constantly improve the care of her patients.
In her free time, Andrea enjoys spending time with her family and friends, cooking traditional Mexican meals and exploring other world cuisines. She also enjoys painting, dancing, at-home yoga workouts, reading non-fiction books, listening to music and podcasts and watching baseball.
Katie Brown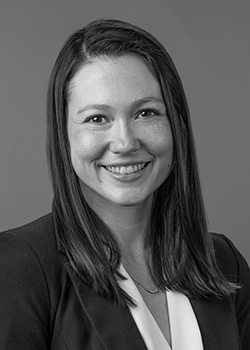 Katie Brown, a 2021 Pisacano Scholar, is a 4th-year medical student at the University of Cincinnati College of Medicine (UCCOM). Born and raised in Cincinnati, OH, she attended The Ohio State University (OSU) where she majored in Environmental Science with a focus on Environmental Public Health. She graduated magna cum laude with Honors Research Distinction for her original work titled "The Moderating Effect of Stress on the Relationship Between Pollution and Self-Rated Health in Minorities."
While at OSU, Katie pursued her love of human health, the natural world, and listening to others' stories. She helped found the OSU chapter of Ducks Unlimited, a national organization dedicated to wetland conservation, and served as Treasurer. Katie mentored a close group of Honors students to help them adjust to college, find their passion, and connect with research advisors. She also volunteered as a University Host, spending time with high school students and their parents to hear about their experiences and answer questions about life at OSU. She found her niche researching health disparities at the intersection of place, class, and race. She was awarded an Undergraduate Research Grant and an Undergraduate Research Scholarship to pursue her Honors thesis on these topics. Her work in public health solidified her passion for solving global and domestic health disparities and providing equitable care to people from all walks of life.
As a medical student, Katie continued pursuing her interest in health disparities, mentorship, and primary care. She was awarded a Leroy A. Rodgers, MD, Preceptorship to perform research on health disparities while working with a family physician. She served as co-president of the Family Medicine Interest Group (FMIG) at UCCOM, where she coordinated programming about social justice issues and organized shadowing and volunteer opportunities for her fellow medical students. She led sessions and trained volunteers for a neighborhood STEM after-school program through FMIG and helped develop another STEM pipeline program for 5th and 6th grade girls through UCCOM's chapter of the American Medical Women's Association. Katie continues to mentor pre-med undergraduates and underclassmen at UCCOM.
One of the most impactful experiences Katie had in medical school was the opportunity to travel to Tanzania with Village Life Outreach Project (VLOP), a Cincinnati-based nonprofit with over a decade of experience building community with and led by rural Tanzanians. While assisting in field and local clinics, she learned about some of the unique challenges facing the region, including health disparities, from patients, other students, and local physicians. She continues to volunteer with VLOP's Electronic Medical Record Data Team and Health Committee.
Katie has always been passionate about primary care. She grew up watching her father and grandfather – both family physicians who accepted eggs and oil changes as payment – build trusting relationships with their patients that spanned generations. Like them, she reaches to her Haudenosaunee roots for strength and guidance, striving to become a healer who serves her community. She looks forward to practicing full-spectrum Family Medicine with a focus on underserved and global health.
Preston Butler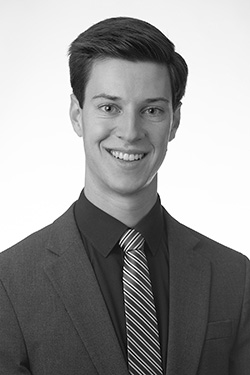 Preston Butler, a 2021 Pisacano Scholar, is a 4th-year student at Boston University School of Medicine (BUSM).  Originally from Maryville, Tennessee, Preston attended the University of Texas at Dallas (UT Dallas) and graduated with a degree in Neuroscience as a Eugene McDermott Scholar, the university's preeminent scholarship designation.
As an entering undergraduate, Preston was named a Jack Kent Cooke Foundation (JKCF) College Scholar, an award created to support exceptionally promising students with financial need.  He has harnessed this support from the JKCF and the McDermott Scholars Program to advocate for marginalized communities.  He interned at the Human Rights Campaign, helping assemble the annual Healthcare Equality Index, a publicized review of LGBTQ-affirming policies and services at hospitals across the nation.  Preston also worked at Vanderbilt University Medical Center's Program for LGBTQ Health, where he co-authored research and advocated for inclusive practices benefitting LGBTQ patients and employees.  At UT Dallas, he developed his leadership skills as Vice President of CometTHON, a dance marathon fundraiser benefitting Children's Miracle Network Hospitals.  Preston also advanced his early skills in patient advocacy while volunteering at local hospitals and a free community clinic.  He combined his passions for dance and direct patient care by assisting with a community dance class for people with Parkinson's disease, too.
When considering medical schools, Preston was drawn to BUSM for the institution's clear emphasis on social determinants of health and the opportunity to care for a diverse population at New England's largest safety net hospital.  He was selected for a first-year interdisciplinary training program in which dietetic, social work, and medical trainees share a patient panel in a Family Medicine clinic at an FQHC.  From that experience, Preston grew a deep appreciation for interdisciplinary practice in Family Medicine.  He went on to work as a nursing assistant to more fully understand the complimentary skill sets of a complete healthcare team.  At BUSM, Preston continued to advocate for LGBTQ patients by leading Service Pride, a service learning group that volunteers in a foster home for LGBTQ youth and is funded by a grant that he and his co-leaders secured from the Massachusetts Medical Society. Preston also promoted Family Medicine as leader of the BUSM Family Medicine Interest Group.
His commitment to community, primary care, and care of underserved populations led to Preston's selection for the National Health Service Corps in his third year of medical school and the Gold Humanism Honor Society in his fourth.  Given this recognition, it comes as no surprise that Preston plans to dedicate his career in Family Medicine to supporting the health of medically under-resourced communities.  He seeks to practice full-spectrum care with emphasis in maternal and child health and LGBTQ health, promoting interdisciplinary practice, equity, and antiracism among other focuses.
Outside the classroom and clinic, Preston is an avid outdoor enthusiast.  He grew up near the Great Smoky Mountains and has learned to take every opportunity to hike through the forest since leaving the foothills of his hometown.  Preston also enjoys baking, dance, volleyball, and biking.
Elana Curry
Elana Curry, a 2019 Pisacano Scholar, graduated from The Ohio State University (OSU) College of Medicine and is currently a 2nd-year resident in Denver, CO. Originally from Shaker Heights, Ohio, Elana graduated summa cum laude from The Ohio State University with a Bachelor of Science in Public Health and a minor in Statistics. She received a Dean's scholarship to attend the OSU College of Medicine and was recently inducted in the Gold Humanism Honor Society.
As an undergraduate student at OSU, Elana was chosen as one of 12 students to receive The Ohio State University Presidential Scholarship. Elana co-founded and served as co-president of ENCompass: Empowering Neighborhoods of Columbus. This organization works to connect underserved Columbus community members with medical and social resources critical to their health and wellbeing. She now continues to serve ENCompass as an advisory board member. Beginning her freshman year of college, Elana completed research in the Center of Excellence in Regulatory Tobacco Science. Her research culminated in an honors thesis and publication of a peer-reviewed paper on electronic cigarette use and tobacco cessation. Elana spent two years working with the Pure Water Access Project (PWAP), a non-profit organization dedicated to combating the global water crisis by using research to create impactful and sustainable water projects. As a research fellow, Elana planned and implemented PWAP's water projects in El Salvador. In her senior year, Elana served as the public health student representative for the OSU Hotspotting Initiative, where she provided care coordination for super-utilizers of healthcare on an interprofessional team.
Elana has continued her leadership and community service since beginning medical school. In her second year, as president of OSU's Family Medicine Interest Group (FMIG), Elana and her peers provided students with extensive programming, volunteer opportunities, and shadowing experiences that enabled classmates to explore the specialty of family medicine. During her time as FMIG president, the organization was awarded the FMIG Program of Excellence Award by the American Academy of Family Physicians (AAFP). Additionally, Elana serves as a student representative for the Central Ohio Academy of Family Physicians and as a public policy committee member for the Ohio Academy of Family Physicians. She served two terms as the AAFP Student Representative to the American Medical Association (AMA), where she loved working to shape policy that will increase quality, equitable healthcare for all. Two years ago, Elana founded a student-run free auricular acupuncture clinic to address the lack of integrative medicine to low-income communities. Since the inaugural night, the clinic has treated over 250 patients. She is also the Student Director of the 2020 Humanistic Elective in Activism, Reflective Transformation, and Integrative Medicine (HEART-IM), a month-long, American Medical Student Association-sponsored elective for 25 fourth-year medical students.
Elana is thrilled to become a family physician. Her personal mission is to advance healthcare for underserved communities by providing compassionate, holistic, prevention-focused care, creating healthcare models that improve all components of health, and advocating for our most vulnerable communities.
Ry Garcia-Sampson

Ry Garcia-Sampson, a 2018 Pisacano Scholar, graduated from Warren Alpert Medical School of Brown University in Providence, Rhode Island and is currently a 3rd-year resident in Durham, NC. Ry graduated from Brown University with a Bachelor of Arts in Ethnic Studies and was part of the Program for Liberal Medical Education. Ry also recently completed a Master of Public Health at the School of Public Health at Brown University.
While an undergraduate at Brown, Ry was a Minority Peer Counselor, a Minority Peer Counselor Coordinator, and team member on the Brown Women's rugby team. As part of the Royce Fellowship, Ry conducted independent research on decreasing the health disparities gap in transplant care for Latinos through the Hispanic Transplant Program at Northwestern Memorial Hospital. At graduation Ry was awarded the Alfred Joslin Award for commitment to improving the Brown University environment.
After college Ry worked as a Nonviolence Trainer with the Institute for the Study and Practice of Nonviolence through its AmeriCorps program. In this role Ry worked with youth involved in gangs and formerly incarcerated community members to reduce violence and build resilient communities. During medical school, Ry also took a year off to work as the Diversity Fellow with the Office of Diversity and Multicultural Affairs at Brown to address issues of diversity and inclusion within the medical school and affiliated hospital partners. In this role Ry designed a leadership program to train medical students, residents, and faculty to address structural racism within medicine called the Brown Advocates for Social Change and Equity. The program is just beginning its second year and has already fostered collaborations and projects at several hospitals and community clinics across Rhode Island.
Since beginning medical school, Ry has worked on improving healthcare for community members who are incarcerated or formerly incarcerated with the Center for Prisoner Health and Human Rights and with physicians who work at the Rhode Island Department of Corrections. Ry has also worked with amazing social workers through the House of Hope to do outreach and assist clients experiencing homelessness in navigating the medical system. Ry is also working with trans* community members on an oral history project around health with the goal of informing medical training and improving care for trans* communities. Ry has also worked with free clinics in Rhode Island and serves as a member of the Student Health Council, which focuses on mental health within the medical school. Ry has received a scholarship from the Kaiser Permanente of Northern California for demonstrated commitment to underserved communities.
Ry intends to pursue a career in community-based family medicine and work to build community partnerships to provide comprehensive primary care to underserved populations.
Jordan Gemelas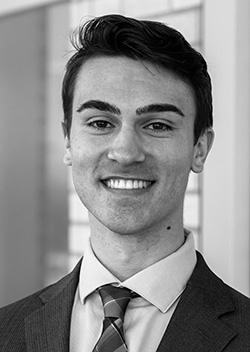 Jordan Gemelas, a 2021 Pisacano Scholar, is a current MD/MPH student at Oregon Health and Science University (OHSU) in Portland, Oregon.  He graduated from the University of Washington with a Bachelor of Science in Public Health.
Jordan's academic interests include social risk data in primary care, health of underserved and historically marginalized populations, health policy, and teaching. He began understanding the importance of population health during his upbringing in Madras, Oregon, a rural and underserved area. He noticed the profound impact of dedicated medical and public health professionals, particularly family physicians, on his community. This helped form the basis for his interest in studying public health at the University of Washington. While completing the honors track, he began to recognize the harmful impacts of separating health from healthcare. His longitudinal engagement with a Seattle emergency youth shelter helped him realize that we are only as healthy as our most vulnerable. These experiences drew Jordan to pursue both medicine and public health with the goal of bringing them closer together.
In medical school Jordan served as a co-lead of OHSU's Family Medicine Interest Group chapter which was subsequently named a Program of Excellence by the American Academy of Family Physicians in 2018.  While in this role, he and his colleagues implemented inpatient experiences for early medical students, a peer mentorship program, and a month-long lecture series intended to underscore the connection between family medicine and social justice. Additionally, he served on an advisory group to enhance exposure of medical students to rural and underserved community sites.  Jordan served as a mentor and peer advisor for local first-generation medical school applicants and teaches quarterly science lessons at Madras High School, which he attended.
Jordan has a passion for research and its translation into policy change, and he has served as a peer reviewer for several academic journals. His research and publications cover racial and ethnic disparities, the primary care workforce shortage, impacts of the Affordable Care Act, telehealth, and integration of social risk screening in clinical settings. He enthusiastically engaged with the Student Policy Scholars program administered by the Oregon Academy of Family Physicians. At the state and federal levels, he advocated for strengthening primary care infrastructure and reducing barriers for Medicaid and Medicare patients during the COVID-19 pandemic.
Jordan enjoys playing the piano, spending time outdoors, chess, using his hammock, eating Greek food, and commuting by bicycle wherever feasible. He values his family, friends, and Portland's many nooks and crannies.
During his career, Jordan hopes to explore the full breadth of family medicine as much as possible, with plans to work as a broad scope provider in rural, urban underserved, academic, and community settings. Ultimately he aims to leverage his public health and clinical training to advance the health of populations through research, teaching, leadership, policy, and direct medical care.
Elisa Glubok Gonzalez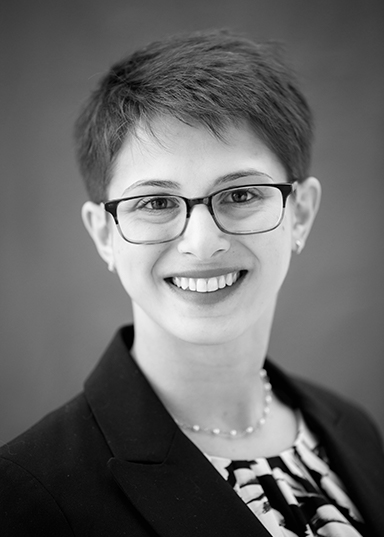 Elisa Glubok Gonzalez, a a 2019 Pisacano Scholar, graduated from the Warren Alpert Medical School of Brown University and is currently a 2nd-year resident in Santa Rosa, CA. At Brown, Elisa participated in the Liberal Medical Education program, an eight-year combined bachelor's and medical degree program. She earned her Master's in Public Health degree with a concentration in Maternal-Child Health at the Harvard TH Chan School of Public Health.
As an undergraduate at Brown University, Elisa pursued her passions in sexual and reproductive health education through her positions as a Woman Peer Counselor and as a Sexual Assault Peer Educator. After college, she lived in Israel and worked for Ma'ase Olam, an organization whose mission is to create volunteer opportunities for youth from different socioeconomic and ethnic backgrounds in order to foster leadership skills and create cross-cultural understanding. For this work, she was granted the Amy Adina Schulman Scholarship, which supports individuals committed to creating a more just and equitable society and advocating for civil and human rights.
In medical school, Elisa was one of the leaders for Sex Ed by Brown Med, a sex education program for middle schoolers of Central Falls, Rhode Island, one of the poorest communities in the region. As a part of this program, she helped develop more Spanish language tools and expand the LGBTQ curriculum. She also volunteered at Clínica Esperanza, a free clinic for uninsured individuals in Providence, Rhode Island. As a member of the Scholarly Concentration in Women's Reproductive Health, Elisa designed a research project for which she traveled to Havana, Cuba and interviewed family medicine physicians on their role in reproductive healthcare and community health, at large.
As a part of her MPH degree at Harvard TH Chan School of Public Health, Elisa served as a Health Policy Fellow for the Massachusetts Commission on LGBTQ Youth. The Commission is a unique entity in that it is the only statewide commission dedicated to researching and drafting recommendations to every department of the Massachusetts state government. In this role, Elisa helped found the Family Acceptance Task Force, whose goals include engaging the families of LGBTQ youth in their healthy growth and development.
Elisa hopes to create a medical practice which demonstrates her commitment to social justice, service of marginalized communities, and the promotion of a holistic view of the human condition. She has found all these values in the field of Family Medicine, and she is excited and honored to soon be officially joining the specialty.
Sarah Hotovy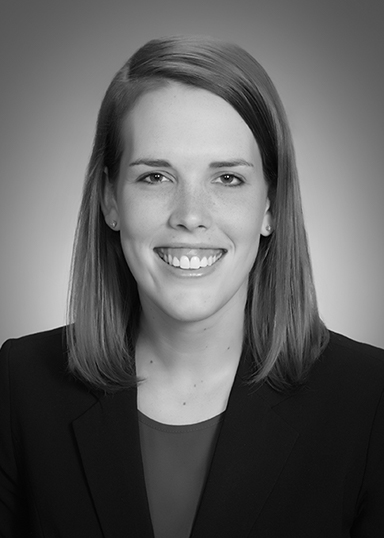 Sarah Hotovy, a 2019 Pisacano Scholar, graduated from the University of Nebraska Medical Center (UNMC) and is a 2nd-year resident in Eau Claire, WI. She graduated with highest distinction from Nebraska Wesleyan University with a Bachelor of Science in Political Science and Biochemistry.
At Nebraska Wesleyan, Sarah was a member of the University Choir, was an Academic All-American in women's golf, and participated in Student Senate. Following her sophomore year, she interned in Senator Ben Nelson's office where she corresponded with constituents and researched policies and positions in Washington, DC. During her junior year, Sarah was one of ten Americans selected for the Freeman Indonesia Nonprofit Internship Program, where she studied the Indonesian language and interned for YLPS Humana, an NGO focused on promoting the health and wellness of children who lived on the streets. She returned to Indonesia after graduation as a Fulbright English Teaching Assistant, where she taught tenth graders at SMK Muhammadiyah 1 in Genteng, East Java, and directed their first English language musical.
Upon return to the U.S., Sarah worked for the Southeast Rural Accountable Care Organization as the Clinic Integration Specialist, working closely with family medicine practices throughout Nebraska to leverage data and clinic workflows to improve quality of care. She was a part of the establishment of the OneHealth Nebraska Accountable Care Organization in Lincoln, Nebraska, helping design data collection and quality improvement strategies with member practices.
In medical school, Sarah was elected to the Alpha Omega Alpha Honor Society and Gold Humanism Honor Society as a junior student. As Student Senate President, she served as the UNMC Student Regent on the University of Nebraska's governing board. Sarah was also a co-chair of UNMC Student Delegates, an interdisciplinary organization that follows local, state, and national legislation and organizes letter writing campaigns and legislative visits to the Nebraska State Capitol to advocate for policies that positively impact health care and education. Sarah served as a Clinical Logistics Coordinator for the SHARING student-run clinics at UNMC, which provides free medical care to underserved populations in the Omaha metro area, and she recently served as co-president of the Family Medicine Interest Group and as a UNMC student representative to the Nebraska Academy of Family Physicians board. Sarah also enjoys performing with Doc'Apella, an interprofessional singing group at UNMC.
After residency, Sarah plans to pursue her Master's in Business Administration and complete a health policy fellowship. She hopes to practice full-spectrum family medicine in a rural setting, while helping shape local, statewide, and national policy to promote quality and sustainability of health care for all Americans.
Louisa Howard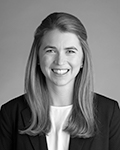 Louisa Howard, a 2020 Pisacano Scholar, graduated from George Washington University School of Medicine and Health Sciences (GWSMHS) and is currently a 1st-year resident in Detroit, Michigan. Originally from San Antonio, Texas, Louisa attended the University of Virginia (UVA) and graduated with distinction, majoring in Art History and minoring in Bioethics. After a post-bac fellowship at NIH, she received the President's Scholarship to attend King's College London for her Masters in Bioethics.
As an undergraduate, Louisa was selected to be an Echols Scholar as part of UVA's honors program designated for the top 5% of each class. Throughout her four years, she helped lead the UVA Hospital's student volunteer program. Her junior year, she received a grant to fund an interdisciplinary project, entitled Clinician's Eye, that brought medical students to the Fralin Art Museum with the goal of refining students' visual observation skills and tolerance for ambiguity. The workshops are now an official part of the UVA School of Medicine's curriculum. Enthusiastic about the prospect of leading a program like Clinician's Eye for GW medical students, Louisa collaborated with a fellow classmate and the curator of GW's art collection to host similar programming. Together, they were selected to give an oral presentation at the American Society for Bioethics and Humanities Conference highlighting the program's success.
After college, Louisa spent two years as a clinical research fellow in the National Institute of Allergy and Infectious Disease at the NIH. She worked within Dr. Anthony Fauci's Laboratory of Immunoregulation, supporting an investigational medication trial for the treatment of Hepatitis C in patients co-infected with HIV. Monitoring research participants on a biweekly basis strengthened her interest in providing longitudinal care as a future Family Medicine provider. Louisa continued to cultivate an interest in the field through her Masters thesis work, where she interviewed primary care physicians about how they incorporate integrative health approaches in their practice.
Louisa entered GWSMHS with the desire to promote Family Medicine to her peers and served as the President of GW's Family Medicine Interest Group. Since GW is a target school, it was especially important to Louisa that students were exposed to the unique aspects of the specialty. Louisa is very excited that continued student and faculty advocacy has led to GW's newly established Division of Family Medicine. Additionally, she served as a Regional Coordinator for AAFP's Student Network and is currently the student member of AAFP's Commission on Continuing Education and Professional Development.
Louisa has a passion for integrative medicine and reproductive health, specifically for underserved populations. She enjoyed spending her first two years of medical school coordinating and teaching sex education curriculum specifically for middle school girls in Washington D.C. public schools. She spent the summer after first year in Ecuador, working with Family Medicine providers and Midwives in both urban and rural settings. Throughout her four years, she has worked at the student-run free clinic and this year, she is involved in a program that brings acupuncture and massage to chronic pain patients at a free clinic in Washington DC.
Louisa looks forward to continuing her work with Spanish-speaking and other immigrant communities, delivering culturally responsive care. She is particularly passionate about incorporating integrative modalities into treatment plans and is committed to providing reproductive health services as a future full-spectrum Family Medicine provider.
Benjamin Kaplan

Ben Kaplan, a 2020 Pisacano Scholar, graduated from the University of North Carolina (UNC) School of Medicine and is currently a 1st-year resident in Chapel Hill, North Carolina. Originally from New York City, Ben graduated from Columbia University with a degree in English, and recently completed his Master of Public Health at the Gillings School of Global Public Health at UNC.
While at Columbia, Ben focused his studies within the field of Narrative Medicine, exploring the ways in which illness shapes and is shaped by people's personal stories. During this time, Ben volunteered as a research assistant in the Icahn School of Medicine's Department of Population Health Science and Policy. This experience introduced Ben to the study of health disparities, transforming his interest in personal illness narrative into a passion for community health and advocacy. After graduating from Columbia, Ben returned to the Department as a full-time clinical research coordinator, where he honed his skills in community-based participatory research.
Since arriving to the UNC School of Medicine, Ben has developed an approach to health care that is both patient- and community-centered, guided by his passions for health equity and social justice. He regularly volunteers at the Student Health Action Coalition (SHAC), the nation's oldest student-run free clinic, where he provides gender-affirming care and STI testing for local community members. He has worked as part of an interdisciplinary Hotspotting team to make home visits for "complex care" patients, who live with multiple chronic illnesses as well as socioeconomic instability. As an associate with UNC's Center for Health Equity Research, Ben has also developed and led a multi-site Photovoice study with complex care patients in the UNC Health system.
Ben has occupied a number of leadership roles within the UNC School of Medicine. He is an active member of the School of Medicine's student government and student wellness taskforce, as well as a longtime student advocate in the school's Advisory College system. Following nomination by his peers, Ben was selected as co-president of UNC's chapter of the Gold Humanism Honor Society. He was recently selected to participate in the American Academy of Family Physicians' 2020 Emerging Leaders Institute, where he will spend the coming year developing his Photovoice study into a larger-scale health education project.
Following completion of his residency training, Ben intends to practice full-spectrum family medicine as part of an interdisciplinary health care team. In addition to caring directly for medically underserved communities, Ben is dedicated to changing the way we think, learn, teach, and talk about health disparities. Through medical education, research, and advocacy, he aims to dismantle structural racism, transphobia, and other systems of oppression that directly shape access to care and health outcomes for so many of our patients.
Garrett Kneese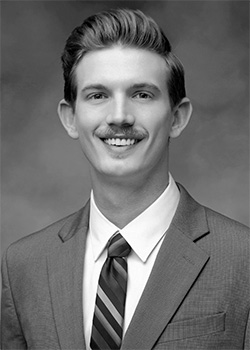 Garrett S. Kneese, a 2021 Pisacano Scholar, is a 4th-year MD/MPH candidate with Distinctions in Medical Humanities, Medical Education, & Research at the University of Texas Health San Antonio Long School of Medicine (UTHSA). As a first-generation college student, he earned an undergraduate degree in Biology at the University of Texas at San Antonio as a part of a 3-year BS/MD program, and he was raised between Houston and Fredericksburg, Texas.
Garrett's dichotomous upbringing in urban and rural settings gave him a sense of the duality of lifestyles experienced by Texans. Between the peach ranches of central Texas and the urban bayous of Houston, a blended sense of living and perspective on community was established. Before arriving to his now home of San Antonio, Garrett served through Rotary International on local, regional, & international projects, establishing an intimate understanding of intersectionality and globalization in volunteerism through the organization's motto: Service Above Self.
As an undergraduate student, Garrett served as a leader of his university's Health Ambassadors (a community-based health promotion organization), a student tutor to the charter elementary schools of the city, and as a founder of the institution's first nationally-competitive triathlon team (a hobby he enjoys to this day). Perhaps the most impactful pursuit was that of his time in Amsterdam, Netherlands and London, England, where he comparatively studied the countries' respective public healthcare systems in reference to our own in the United States, thus sparking his interest in systems-level change with regard to primary care and health service accessibility.
Upon arriving to medical school, Garrett began a community-oriented approach to the health and wellness of his own medical class, starting the ScribeMD anonymous pen pal program for his classmates to confide in and grow with one-another, a published program that has been implemented by other medical schools across the country. Meanwhile, he volunteered on a regular basis as a fervent supporter of their student-run refugee clinic, nurturing his passion for and competencies with underserved and globalized patients and their families.
Garrett spent two years away from medical education as a public health practitioner, first in the country of Ecuador, serving as a program director and consultant with the Ministries of Public Health & Education and Cacha Medical Spanish Institute, respectively, as the lead on an adolescent sexual health education program for their public school system. This led to another opportunity with the arrival of the COVID-19 pandemic to serve as a program manager and humanities fellow for the UTHSA Center for Medical Humanities and Ethics, coordinating the Community Health Clubs network of Brownsville along the Texas-Mexico border as they addressed pandemic misinformation and vaccine hesitancy.
Currently, Garrett is working with the American Board of Family Medicine to investigate residency scope of training and its implications with ultimate scope of practice. Following his training he looks forward to a multi-endeavored career balancing community-oriented primary care, public health programming, teaching of the next generation of family doctors, and leadership in the specialty of family medicine that he holds dear.
AuBree LaForce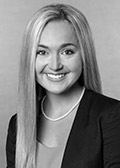 AuBree LaForce, a 2020 Pisacano Scholar, graduate from Northeast Ohio Medical University and is currently a 1st-year resident in Akron, Ohio. AuBree graduated Summa Cum Laude from the University of Mount Union with a Bachelor of Science in Biochemistry and a minor in biology, earning University Honors.
During her time at Mount Union, AuBree played point guard for her college's basketball team, which she credits for preparing herself for her role as a health coach. In this role, she provided health maintenance care for underserved patients. AuBree worked with an interprofessional team at a local hospital to coordinate her patient's care and further address the medical and social needs of high utilizers of medical services. She founded the university-wide Love Your Melon Chapter – a nonprofit organization dedicated to giving a hat to every child battling cancer in the country. Networking with multiple Cleveland Hospitals to plan Superhero Visit Days, AuBree and her 10 team members dressed as superheroes to deliver hats to pediatric patients. As an Honor Society student, AuBree completed a semester long research project and presented her work, The Diversity of Mount Union, at the Research Honors Forum.
As a participant in the Rural Pathway at NEOMED, AuBree is able to fulfill her passion for caring for the underserved. She was able to remain a health coach for an additional two years, working with underserved patients while enhancing her medical skills. During her first year of medical school, AuBree participated in a medical mission trip to Peru, where she provided primary care to pediatric patients in the villages of Ayacucho. AuBree previously served as vice president and chair of the Advocacy and Policy for NEOMED's Family Medicine Interest Group. After winning Program of Excellence in 2018, her group was selected to participate in the Primary Care Leadership Collaborative. They were successful in influencing the new curriculum by ensuring that students receive frequent, positive primary care exposure earlier in their preclinical years. Entering NEOMED, AuBree received the prestigious Education for Service scholarship, a full-tuition scholarship in return for service in primary care in an Ohio community.
AuBree participated in Healer's Art at NEOMED, a semester long program offered to students who want to explore the value of relationships, service, compassionate care and reverence for life. She regularly volunteers and has held leadership positions in the Student Run Free Clinic (SRFC), serving as scheduling manager and student representative, as well as a member of the Community Advisory Board.
AuBree was inducted into Alpha Omega Alpha Honor Society her junior year and was recently appointed by Mike DeWine, the governor of Ohio, as the student representative to the NEOMED Board of Trustees. Currently, she serves as the student delegate to the American Academy of Family Physician's American Medical Association Medical Student Section and as the Student Delegate to the Ohio Academy of Family Physicians' Foundation Board of Trustees. She has served two terms as Ohio's delegate to the AAFP's National Conference. Most recently, AuBree was elected as the Student Chair of National Conference for the American Academy of Family Physicians for 2021 in which she will also serve on the Commission on Education.
AuBree is extremely passionate about family medicine and is enthusiastic to practice in Northeast Ohio to serve the community that raised her. She plans to provide full-spectrum, compassionate care that encompasses all components of health, including aspects outside of the exam room. Her desire to serve the underserved will guide her pursuit to include rural communities in her care. She envisions herself as a "generationalist," building longitudinal relationships with every patient regardless of age, gender, and ethnicity – generation after generation.
Kyle Lau
Kyle Lau, a 2019 Pisacano Scholar, graduated from the University of Minnesota Medical School (UMN) and is currently a 2nd-year resident in Lancaster, PA. He graduated from the University of Minnesota—Twin Cities with a major in Biology and dual minors in Anthropology and Microbiology.
Kyle grew up in a rural town in Northern Minnesota and spent most of his youth working in a family-owned restaurant. As a high school student, Kyle and two classmates started a company called Utopian Slingshot that they still run today. Their company gives small businesses an option to have their own website—only charging the appropriate price based on the business' means and waiving fees for organizations that provide services to the community.
As an undergraduate, Kyle was recognized with the University President's Student Leadership and Service award and was inducted into the Phi Beta Kappa Beta Honors Society. He volunteered as a tutor to elementary age minority students, served as a literacy mentor with American Reads, assisting elementary age children with their homework and literacy activities. He also worked as a teaching assistant and research assistant in multiple academic departments.
As a medical student, Kyle has received a number of scholarships and was inducted into the Gold Humanism Society. He was elected as a junior member of the University of Minnesota Alpha Omega Alpha Honors Society and serves as their chapter's vice president. Kyle was selected to participate in MetroPAP, a longitudinal integrated clerkship which focuses on the provision of Family Medicine to urban, ethnically diverse, and underserved populations. Through the program, he has developed authentic relationships with his patients, understanding the social challenge to maintaining their health that many lower-income patients experience. To better serve his patients, Kyle became involved with the clinic's Veggie Rx program, which provides weekly locally sourced vegetables to patients who suffer from food insecurity and chronic diseases.
Kyle is a member of UMN's Family Medicine Interest Group, serves on UMN's medical school student council as a class representative, and is a member of the Paul Ambrose Scholars Program, a national public health program that prepares public health and clinical health professions students to promote change and be leaders in addressing population health challenges at the national and community level. Kyle has also interned with a state representative. Through his work with the Pediatric Quality Improvement Project Phalen Clinic, Kyle helped create an EMR smartset to assist its clinic providers with a tool to recognize and address pediatric obesity earlier. Throughout medical school, he continues to mentor future physicians through the Student National Medical Association and the Ladder, a mentorship program in North Minneapolis for youth interested in health careers.
Kyle plans to provide full-spectrum and community-based family medicine care to underserved populations.
Emiliano Lemus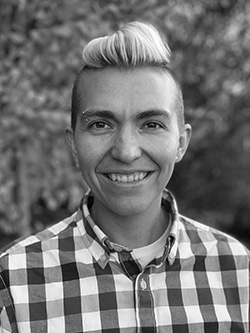 Emiliano Lemus Hufstedler, MS, a 2021 Pisacano Scholar, is a 4th-year medical student in the University of California, Berkeley-University of California, San Francisco Joint Medical Program. They are also a health disparities researcher and trainer on transgender-affirming healthcare. After completing a bachelor's degree in Biochemical Studies at Harvard College, Emiliano worked for a decade as a community organizer, serving as founding director of Erósfera, Center for Sexual and Reproductive Health and Rights in Puebla, Mexico, and co-director of Bluestockings Activist Center in New York City.
Emiliano's work in medical school has included participation in the Program in Medical Education for the Urban Underserved (PRIME-US), coordination of a free clinic for street-based youth and LGBTQ patients, organizing with the Joint Medical Program chapter of White Coats for Black Lives, and mentoring LGBTQ premed students and other students from backgrounds that are underrepresented in medicine. Their recent research explores and advocates for the health needs of transgender youth experiencing homelessness.
Alongside school, Emiliano regularly leads trainings on transgender-affirming care, sexual health, sex positivity, and integrative health for audiences ranging from attending physicians to chaplains and even community teenagers. They have developed curriculum and served as a trainer independently as well as for organizations including the Pacific AIDS Education and Training Center and San Francisco General Hospital's Sojourn Chaplaincy.
Acknowledging the importance of traditional healing modalities for providing holistic care for minoritized communities, Emiliano has sought training as a clinical herbalist, and maintains a community herbalism practice focusing on transgender health. Emiliano is also co-editing a book on herbalism for transgender health, and provides free health information via The Herbal Highway, the most widely listened-to herbalism radio show and podcast.
Emiliano looks forward to practicing community-based integrative primary care for the LGBTQ community, as well as for BIPOC (Black, Indigenous and people of color) and Spanish-speaking Latinx immigrant communities. As a lifelong community organizer, Emiliano is excited to continue advocating for the health of their communities via activism and research on structural determinants of health. Emiliano particularly dreams of founding an integrative LGBTQ community and family health center where LGBTQ people and allies are supported by an interprofessional team, including Western and traditional physical and mental health clinicians, resource navigators, and arts and cultural workers who will offer public programming.
Emiliano is trans, proudly Chicano and Indigenous, and a parent to five chickens and a poodle. They love living in Oakland.
Mollie Limb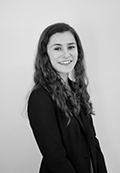 Mollie Limb, a 2020 Pisacano Scholar, graduate from Vanderbilt University School of Medicine and is currently a 1st-year resident in Seattle, Washington. She was born and raised in Portland, Oregon and attended the University of Notre Dame where she majored in Sociology and Spanish.
As an undergraduate, Mollie spent two years working as a social worker at River Bend Cancer Services – a local non-profit organization that provides wrap-around psychosocial services to underserved cancer patients. There she created a new transportation program that provided 250 patients with free transportation to >2500 cancer-related appointments. For her senior thesis, she studied the impact of the program on treatment attendance rates and patient distress levels and secured over $30,000 of grant funding to support the program through its first two years.
In the classroom, Mollie prepared herself to become a physician for marginalized groups by focusing her studies on poverty, inequality and the structural determinants of health. She also studied abroad in Puebla, Mexico where she became fluent in Spanish. After graduating summa cum laude from Notre Dame, Mollie completed a year of service at a nearby family medicine residency program in Indiana. As the Volker Blankenstein Fellow, she worked in the busy resident clinic as a volunteer coordinator and medical assistant.
As a medical student, Mollie helped establish the Social Mission Committee (SMC) at Vanderbilt and served as co-president of the SMC during her third year. In this role, she worked to advance health equity at Vanderbilt through initiatives in education, service, mentorship, research and recruitment. She also contributed to the development of the new Health Equity Certificate, and she will graduate with this distinction in the spring.
Mollie is particularly passionate about addressing the health disparities that impact transgender and non-binary persons. As a second year, she helped develop a formal curriculum on transgender health and hormone therapy which became a required part of the medical school curriculum at Vanderbilt. Later she conducted a year-long research study about health care barriers and experiences faced by patients at Vanderbilt's Clinic for Transgender Health.
Throughout medical school, Mollie volunteered at Vanderbilt's student-run free clinic as a social worker and a primary care provider. She participated in Student Hotspotting and also spent time working at a faith-based community clinic serving uninsured immigrants and refugees. Mollie was inducted into the Gold Humanism Honor Society at Vanderbilt and is a co-leader for the Family Medicine Interest Group this year.
Mollie looks forward to beginning her training in full-spectrum family medicine and hopes to return to the West Coast for residency. Her ultimate goal is to become a comprehensive primary care provider for marginalized patients, while advocating and working to transform the broken systems that harm vulnerable groups.
Jessica Meyer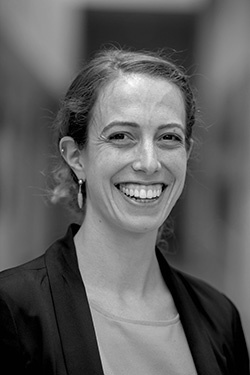 Jessica Meyer, a 2021 Pisacano Scholar, is a 4th-year medical at the University of Rochester School of Medicine and Dentistry. Originally from Belmont, MA, Jessica graduated from Colorado College with a Bachelor of Arts in Public Health.
As an undergraduate, Jessica was captivated by the intersection of health and community. She developed her own major in Public Health and traveled to Costa Rica to do research on childhood obesity and to Kenya to study the Catholic Church's role in HIV/AIDs prevention. Her passion for reproductive justice was planted while working as a clinic volunteer at the local Planned Parenthood and became deeply rooted as a Global Youth Advocacy Fellow for Planned Parenthood Federation of America.
After college Jessica initially pursued a career in public health and worked at Colorado Health Progress, where she facilitated community-based, multi-stakeholder alliances across Colorado to increase health equity through local initiatives and state-wide collaboration. The passionate community leaders she worked with taught her communities hold the best solutions to the challenges they face. She also learned the delicate art of driving on mountain passes and wide-open plains in all sorts of weather. When her path turned towards medical school, she worked as a clinic and research assistant at Planned Parenthood North Central States. While working in the Twin Cities, she developed a love for cheese curds, and a deeper understanding of how clinical care and research can be tools to investigate the causes and identify solutions to unjust health outcomes.
During medical school Jessica sought out a broad range of experiences to learn innovative and non-traditional models of primary care to increase health equity via clinical care, advocacy, and research. She led a community-academic, mixed-methods research project to evaluate the sexual and reproductive health needs and practices of women who inject drugs, taught and evaluated Medication Assisted Treatment trainings targeted to primary care providers, and served as a community advocate for im/migrant workers including organizing conferences on im/migrant worker health. She served in a variety of student-leadership positions at the New York State Academy of Family Physicians and the American Academy of Family Physicians and completed an International Research Fellowship with a team based in Santiago, Chile. She worked with the team on a variety of research projects including a pilot of a positive parenting program to reduce substance use in adolescents, telemedicine trends during the COVID-19 pandemic, and a randomized-control trial to evaluate the impact of interferon on COVID-19 transmission.
In her future career, Jessica plans to focus on the areas of reproductive health and addiction medicine and identifying solutions to better care for marginalized patients through advocacy and mixed-methods research. Jessica enjoys outside activities including trying to grow new vegetables in her garden and exploring new trails on foot, skis, or by bike. If she is inside, she enjoys any activity in the kitchen and learning how to throw pottery on a wheel.
Shauna Milne-Price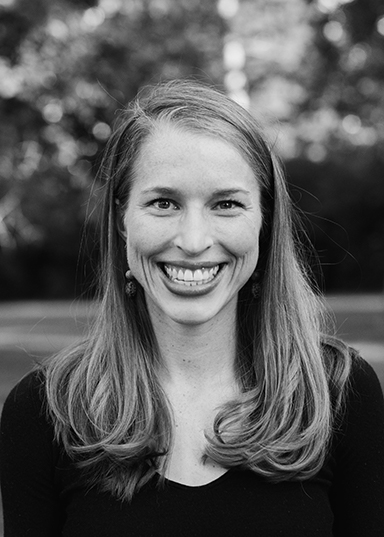 Shauna Milne-Price, a 2019 Pisacano Scholar, graduated from the WWAMI-Montana Program at the University of Washington School of Medicine (UWSOM) and is currently a 2nd-year resident in Martinez, CA.
Growing up in Montana, Shauna developed a deep love for the mountains and rural communities around her. As an undergraduate, she studied biology and public health at Washington University in St. Louis, conducted research on zoonotic disease in Zanzibar and Kenya, and spent her summers doing fieldwork for the US Forest Service in Montana.
After college Shauna returned to Montana to complete a two-year post baccalaureate fellowship in the Virus Ecology Unit at Rocky Mountain Laboratories (NIH/NIAID). The laboratory sought to better characterize the natural reservoirs and ecological drivers of emerging viruses like Ebola and the Middle East Respiratory Syndrome coronavirus (MERS-CoV). Shauna helped to develop serological assays to investigate Ebola virus exposure in Central African bats and applied similar tests to search for MERS-CoV exposure in Saudi Arabian camels.
Shauna then moved south to Whiteriver, Arizona, to take a position as Assistant Field Director for the Johns Hopkins Center for American Indian Health. There, she provided programmatic support for behavioral health and infectious disease prevention projects implemented across seven field sites in the White Mountain Apache, Navajo, and Santo Domingo Pueblo communities. Shauna loved the work and communities she encountered, and this experience inspired her to pursue a career that could integrate clinical medicine and public health in a way that empowers rural, historically disenfranchised communities.
After two years in Arizona Shauna returned to Montana to enter UWSOM's WWAMI-Montana medical program. While in medical school Shauna has spearheaded the development of a collaborative mental health clinic in Bozeman, Montana, traveled to rural Mongolia with BioRegions International, and joined Messengers for Health and researchers at Montana State University in the development of the Baá nnilah project—an intervention aimed at improving chronic illness management with the Apsáalooke (Crow) Nation. At UWSOM, Shauna is part of the TRUST (Targeted Rural Underserved Track) program, a track that prepares students for rural, underserved medicine through longitudinal clinical training. Shauna was fortunate to work under inspiring providers in Hardin, Montana, an experience that solidified her desire to practice rural family medicine. There, she implemented a group-based chronic pain management program at Bighorn Valley Health Center. Shauna has been inducted into UWSOM's Alpha Omega Alpha and Gold Humanism Honor Societies.
After completing training in full-spectrum family medicine, Shauna hopes to return to the rural West to work as a clinician, public health advocate, and health system reformer. Shauna has seen how powerful primary care can be when it truly responds to community needs.
Abhinaya Narayanan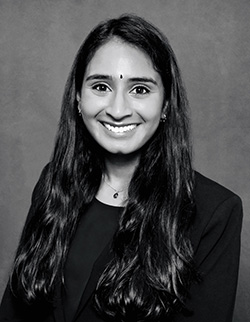 Abhinaya Narayanan, a 2021 Pisacano Scholar, is a 4th-year medical student at the David Geffen School of Medicine at the University of California, Los Angeles (UCLA). She graduated from the University of California, Berkeley (UC Berkeley) with a Bachelor of Arts in Public Health and Integrative Biology and completed a Master in Public Policy at the Harvard Kennedy School.
As an undergraduate at UC Berkeley, Abhinaya worked as a community organizer in Oakland, CA with the Alliance of Californians for Community Empowerment and served as the Student Director of the Oakland Community Builders program. She collaborated with the Alameda County Department of Public Health to document the health impacts of cuts to public transit lines and helped organize campaigns to fight for a free youth bus pass, renter's rights, and a living wage. Listening to, learning from, and building power alongside communities most impacted by racism, structural violence, and health inequities set her on a trajectory towards family medicine and public policy. Upon graduation, she received the Chancellor's Award for Public Service for her commitment to advancing social change through public service.
After completing her undergraduate studies, Abhinaya led primary care workforce policy at the California Academy of Family Physicians for nearly three years before entering medical school. As Manager of Workforce Development, she lobbied for investment in Medi-Cal, the critical public insurance program which covers one out of three Californians, built a new statewide network of family medicine residency programs, and helped win a $100 million state appropriation to primary care residency training in underserved communities.
During medical school at UCLA, Abhinaya served as co-chair of the Family Medicine Interest Group, Medical Education Committee representative on the Medical Student Council, and co-president of the American Medical Association chapter. Abhinaya also co-founded the Health Equity Hub, a physical space dedicated to cultivating solidarity and student organizing, and successfully campaigned for a longitudinal mandatory structural racism and health equity curriculum for which she serves as a tutor. After completing her 3rd-year clerkships, Abhinaya was inducted into the Gold Humanism Honor Society.
During her graduate education at Harvard, Abhinaya worked on a campaign to end cash bail in Baton Rouge, interned with the Los Angeles County Department of Public Health and produced research and recommendations to address food insecurity in the wake of the COVID-19 pandemic. As part of her thesis, she created a policy agenda for the Latino Coalition for a Healthy California focused on advancing community health workers. For these contributions, she was awarded the Robert F. Kennedy Award for Excellence in Public Service.
Abhinaya ultimately hopes to work in the public safety net, caring for historically marginalized and underserved communities while advocating for her patients inside and outside the clinic. She aspires to be a family physician who provides excellent full-spectrum medical care to directly address health disparities, supports social movements that challenge injustices, and leverages her policy training and experience to help build medical systems and a society that protects the health, dignity, and well-being of all.
Alberto Ortega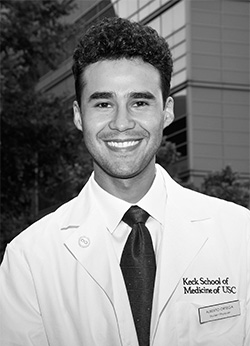 Alberto Ortega, a 2021 Pisacano Scholar, is a 4th-year medical student at Keck School of Medicine (KSOM) of the University of Southern California (USC). He graduated from USC with a Bachelor of Science in Health Promotion and Disease Prevention Studies and a Bachelor of Arts in Spanish. He is currently completing his Master of Business Administration at USC Marshall School of Business as a Consortium for Graduate Study in Management Fellow.
Alberto's interest in pursuing an MD/MBA dual degree is informed by his passion for developing sustainable solutions that address health inequities and improve access to care for vulnerable populations. He is committed to becoming a physician who will work to reduce health disparities, and his resolve for doing so is strengthened by his personal experiences.
Alberto is of Latino descent (Cuban and Mexican) and is the first person in his family to be born in the United States. Having spent his formative years in a low-income, immigrant community in Northeast Los Angeles, Alberto overcame many obstacles while on his career path. Alberto enjoys sharing his own story of adversity with other students from disadvantaged backgrounds and is passionate about mentoring the next generation of diverse physician leaders.
Prior to medical school, Alberto spent over 10 years working in the healthcare space serving as an Emergency Medical Technician, professional Spanish interpreter, and health educator. His dynamic work experiences informed his unique perspective on healthcare injustices, which in turn deepened his commitment to serve marginalized communities.
Alberto enjoys engaging with the community through various volunteer efforts. He is a co-founder of Project for Los Angeles Youth (PLAY), which strives to improve outcomes for K-12 youth from inner city housing projects, and is the founder of CommunityCPR.org, which provides free, multilingual first aid and CPR workshops throughout Los Angeles. He also enjoys volunteering with Healing Hearts Across Borders, a charity organization that provides free medical and dental care to underserved communities in Mexico.
As a medical student, Alberto was accepted into the Primary Care Program at KSOM where he has had the opportunity to care for patients in an urban underserved setting. He has been actively involved in research and was recently recognized by the National Hispanic Medical Association for his work on language equity and culturally responsive care. Alberto is a UnitedHealthcare Diverse Scholar and was recently named a TEALCU David C. Lizárraga Fellow for his commitment to building self-sufficient communities through economic empowerment. Alberto was also recently inducted into Skull and Dagger, the oldest honor society at USC.
As a future family physician, Alberto aspires to serve disenfranchised patients of all ages by improving access to health care, delivering personalized care, and championing disease prevention. He envisions having a rewarding career in which he longitudinally helps patients be proactive about their wellness instead of being reactive to disease.
In his free time, Alberto enjoys spending quality time with his family and friends, especially if it involves going to the beach or watching the Dodgers.
Joshua Pepper

Joshua Pepper, a 2018 Pisacano Scholar, graduated from the University of California, Berkeley and University of California, San Francisco (UCSF) through a Joint Medical Program (JMP) — a five-year graduate/medical degree program at the University of California, Berkeley and University of California, San Francisco (UCSF). He is currently a 3rd-year resident in San Francisco, CA.
Josh has always been interested in the intersection of health, technology and the environment. This passion began in high school, when he used basic mapping tools to investigate the relationship between asthma and socioeconomic status in his home town of Fresno, California. He received a $35,000 scholarship for this research through the Robert Wood Johnson Foundation. Josh completed a dual degree undergraduate program at UC Santa Cruz and UC Berkeley, earning degrees in Environmental Studies and Civil and Environmental Engineering, respectively. He then spent several years working at Pesticide Research Institute, where he used geospatial analysis to map pesticide use patterns in rural communities of California. Josh also worked during this time as a website developer, data analyst, database architect, cartographer, and independent consultant. Ultimately, Josh applied to medical school to ground his analytical understanding of human health with the humanity of clinical practice.
As a medical student, Josh helped run the Suitcase Clinic, a free health center for the local underserved population. During his second year, he also planned and facilitated a weekly seminar for incoming students, where they discussed the unique challenges of providing healthcare to low-income and marginally housed communities. He has also volunteered for the Ethnic Health Institute for the past four years, helping to screen for hypertension and diabetes at a local African Methodist Episcopal Church.
Josh developed an interest in medical education while serving for three years as a class representative to the JMP Curriculum Committee. Since that time, he has served as a member of the JMP admissions committee, as a student advisor to the forthcoming Kaiser Permanente School of Medicine in Southern California, and is now conducting a year-long academic project on best practices for students in longitudinal clerkships. He is also planning the 2019 curriculum for the Humanistic Elective in Activism, Reflective Transformation, and Integrative Medicine (HEART-IM), a month-long, AMSA-sponsored elective for 25 fourth-year medical students.
Josh has carried his interest in research into medical school. For his master's thesis at the JMP, he used a novel approach of tracking the time and location of rescue asthma inhaler use to associate realtime air pollutant exposure with asthma exacerbation. He also worked for the UC Berkeley D-Lab as a student consultant, helping students across all graduate departments with geospatial analysis and data visualization. Lastly, he spent a summer in South Africa building the first online, interactive map of HIV services across seven countries in southern Africa.
Josh is planning for a career with a multifaceted definition of physician—one that fully encompasses the scope of family medicine. Through clinical practice, he intends to hone his skills as a diagnostician and connect directly with patients and their stories. Through his research, he hopes to improve our understanding of the social and environmental determinants of health. And through advocacy, he plans to continue his work with marginalized communities and will fight to address health inequities in his community.
Emma Richardson

Emma Richardson, a 2018 Pisacano Scholar, graduated from Rush Medical College in Chicago and is currently a 3rd-year resident in Martinez, CA. She graduated cum laude from the University of Notre Dame with a Bachelor of Science in Sociology and Pre-Professional Science.
As a college student, Emma volunteered with the Don Miller Homes in Baltimore, Maryland, working with low-income adults with HIV. She spent the following summer as an intern with the Foundation for International Medical Relief of Children, where she assisted with daily clinical and administrative tasks at a clinic and health organization in rural eastern Uganda, conducted an evaluation of the Community Health Educators program, and led health education sessions on nutrition, sexual health, and other topics for children at local schools and community groups. She returned to Uganda her senior year to conduct qualitative interview-based research on pathways to care for women with obstetric fistula. At Notre Dame, Emma also volunteered as a camp counselor at Camp Kesem, a free summer camp for kids whose parents have or have had cancer. Throughout college, she was a mentor for a local elementary student through Notre Dame's College Mentors for Kids program, and she led the organization as the Co-President during her senior year.
After graduating from Notre Dame, Emma worked for two years as a project manager and physician trainer for Epic Systems, an electronic medical record software company. Through this work Emma gained insight into the operational side of medicine, including the impact of legislative, insurance-based, and compensatory guidelines and regulations on patient care and clinical workflows.
Emma is one of five students in her class selected for the Rush Family Medicine Leadership Program (FMLP), a four-year longitudinal curriculum with clinical and didactic components for students interested in family medicine. Through the FMLP, she has had the opportunity to establish continuity of care with patients in a community-based clinic. During her first year of medical school at Rush, Emma was the primary founder of the "Correctional Health Initiative"—a student-led health education program at the Cook County Jail in Chicago. The program was designed to empower women in the jail by providing accessible, relevant health education and a forum for positive interactions with health professions students. Emma and her volunteers have led almost 200 weekly sessions with an average of 32 participants each session. During this time, she has also been involved in research with the Department of Infectious Disease, examining the co-occurring epidemics of incarceration, HIV, and MRSA colonization. Through these experiences, Emma has developed a strong interest in correctional health and care for justice-involved individuals. Emma has served in leadership roles of the Rush chapters of Students for a National Health Program and the American Medical Student Association. She is the current student president of the Illinois Academy of Family Physicians and serves on its Board of Directors. She was recently elected to the Gold Humanism Honor Society by her peers for her commitment to service and compassionate patient centered care.
Emma was a member of the Workforce Team for Family Medicine for America's Health, a collaborative organization working to improve healthcare in the US and demonstrate the value of primary care. In this role, Emma worked with a team of residents, students, and faculty advisors to conduct qualitative focus group-based research regarding medical student specialty choice. This research aims to identify ways to address the primary care gap by increasing student choice of family medicine.
In the future, Emma hopes to provide comprehensive primary care to individuals who have been involved with the justice system.
John Romano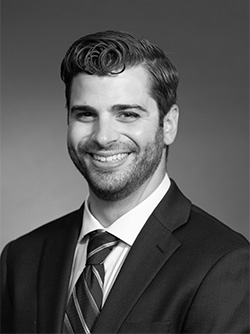 John Romano, a 2021 Pisacano Scholar, is a 4th-year medical student at the UMass Chan Medical School. He graduated with a Bachelor of Arts in Psychology from the College of Holy Cross in Worcester, MA.
As a college student, John worked as a research fellow with the National Center on Family Homelessness. His work focused on gathering data through research and interviews for the report, "America's Youngest Outcasts." He also taught a smoking cessation class in a social-model residential addiction recovery program for people who had recently been incarcerated. His experience helped him understand how life experiences impact who people become and the many factors that play a role in health, including the availability of financial and social resources and support systems.
Prior to medical school, John worked for as a research coordinator for both Brigham and Women's Hospital and Massachusetts Eye and Ear. As he worked daily with patients, he discovered his passion for connecting with patients which began to lead him toward family medicine. It also provided an opportunity for him to start a support group for patients with a rare blindness-inducing eye disease after learning how many of them needed to talk to others who could understand their experience.
In medical school, John began volunteering with one of Worcester's free clinics and soon after took on the role of co-president of the student group that helps staff, fund, and coordinate the activities of the seven free clinics in the Greater Worcester area. Recognizing an opportunity to enhance fundraising, John organized a task force of representatives from these community programs to ultimately form a new 501c3 non-profit organization, the Worcester Free Care Collaborative (WFCC). In addition, he led the successful implementation of an electronic medical record pilot project at one clinic site, with other sites now soon to follow. To support these projects and the critical functions of Worcester's free clinics, John raised over $14,000 through writing grants and negotiating support from UMass Chan Medical School. As a result of his leadership, the WFCC will be able to present more significant funding proposals to community organizations based on its unified structure and ability to collect comprehensive data about their free care services and their community impact. In 2020, John received the MLK Jr. Service Award from UMass in recognition of his work with the WFCC.
John currently serves as a delegate for the Worcester District Medical Society and as a member of its Legislative, Membership, and Public Health committees. He is also a member of the Massachusetts Medical Society Committee on Geriatric Medicine.
In his free time, John is an avid musician who plays both drums and alto saxophone and recently played in a band called Newport Ave. The band played live shows in Worcester, Boston, and other cities in Massachusetts. He also enjoys sports, the outdoors, games of all kinds, and writing. In 2021, John won the "This We Believe" award from the Family Medicine Education Consortium for a reflective writing piece.
As a family physician, John seeks to make roots in a rural, underserved community so that he can deeply understand the unique health needs of a population that lacks access to high-quality preventive medicine and unify local resources to provide comprehensive care.
Maya Siegel

Maya Siegel, a 2018 Pisacano Scholar, graduated from Johns Hopkins University School of Medicine (JHU SOM) and is currently a 3rd-year resident in Seattle, WA. She graduated magna cum laude with high honors from Brandeis University in Waltham, Massachusetts with a Bachelor of Arts in Psychology and minors in Art History and Peace Conflict and Coexistence Studies. Maya recently completed her Master of Science in Evidenced Based Social Intervention and Policy Evaluation at the University of Oxford.
At Brandeis Maya received the Justice Louis Brandeis Scholarship, a four-year full-tuition merit scholarship for academic achievement. During her senior year, she received a Brandeis Undergraduate Research Fellowship which provided research funding toward her bachelor's thesis. She was inducted into the Psi Chi Honor society and served as secretary for the group during her senior year. During college Maya was a teaching assistant in the Sociology Department, volunteered as an EMT with Brandeis Emergency Medical Corps, and as an orientation leader for incoming students. She also worked as an inclusion counselor for children with special needs at a day camp. Following graduation Maya first lived in Prague for two years where she worked as an English teacher, a private tutor and a ghost tour guide and then lived in San Diego for two years where she worked on standards and guidelines within the security industry to ensure that human rights are respected by private security companies in regions of weakened governance, and volunteered with a PTSD lab at the VA Hospital.
During her first year of medical school, Maya volunteered weekly as an HIV and risk reduction counselor at a local pediatric clinic, where she provided counseling related to HIV, sexually transmitted infections, contraception, and safer sex practices. She also volunteered with a student-run clinic serving uninsured residents in Baltimore and is an abortion doula and trainer with the Baltimore Doula Project. Maya has served as co-leader of JHU SOM's Primary Care Interest Group and Family Medicine Interest Group, and the Hopkins Chapter of Primary Care Progress. She served on the student advisory committee for the Primary Care Leadership Track and the Advanced Ambulatory Clerkship, as Outreach Chair for the JHU SOM chapter for the American Medical Women's Association, and as co-leader of the JHU SOM Jewish Student Association (JSA), the Equality and Medicine Coalition, and the Hopkins Chapter for Medical Students for Choice. She founded the Syrian Refugee Advocacy Group, which grew from a partnership between the JSA and the Muslim Student Association and included representatives from the School of Public Health. Maya recently joined the Hopkins Student Preceptorship Program as a mentor for first year medical students and was just selected as a SOURCE Service Scholar. This program has paired her with the Baltimore based Public Justice Center, a non-profit civil legal service organization, and over the next several months will work on two outreach projects related to paid sick leave and access to healthcare for Medicaid recipients in Maryland. Her research interests lie in the intersection between primary care, reproductive health, and community health.
Outside of medicine, Maya's favorite hobby is improvisational comedy. She began performing improv in high school and continued while at Brandeis. She has been active in the Baltimore improv community during medical school and continues to perform as part of two improv groups. She also has taught improv workshops in Oxford and Baltimore.
Nick West

Nick West, a 2018 Pisacano Scholar, graduated from Oregon Health and Science University (OHSU) and is currently a 3rd-year resident in Klamath Falls, OR. He graduated summa cum laude from Oregon State University (OSU) with a Bachelor of Science in Bioresource Research.
As an undergraduate Nick received several awards, including the OSU Waldo-Cummings Student of the Year Award two years in a row, the OSU College of Agricultural Sciences Outstanding Senior Award, and the OSU Presidential Award. Elected as Oregon's Future Farmers of America (FFA) State Vice President, Nick traveled over 30,000 miles in the state of Oregon, speaking and presenting workshops for agricultural education classrooms. He also traveled to China and within the United States for various leadership conferences. After retiring from his position of vice president for Oregon FFA, Nick was appointed to State Convention Director. In this volunteer position Nick oversaw all proceedings during the Oregon FFA State Convention Sessions, attended by approximately 3,000 students and parents. As an intern with US Congressman Greg Walden in Washington, DC during the summer of his sophomore year, Nick compiled data and records for public land timber harvests into memorandums for the Congressman. He spent two summers as a wildland firefighter in La Grande, Oregon, and developed a program to teach wildland firefighters and other forest service personnel in Oregon and Washington about sexual harassment awareness and prevention strategies.
At OHSU Nick developed the Family Medicine Interest Group Mentorship Program, which connects 1st- year medical students interested in family medicine with OHSU Family Medicine Residents. He is a founding member of the Dean's Student Rural Advisory Group, a program to help guide OHSU policy and programs for rural medical education. Through the program, he and two fellow classmates created the Rural Medicine Discovery Program, allowing students to visit a rural community. The visit includes dinner with hospital administrators, a clinical experience with a rural doctor, time to mentor high school students, and an afternoon to experience the area. Since 2016 Nick has been involved with a quality improvement project at a family medicine clinic, incorporating new chlamydia screening methods.
Nick was selected for a position in the Rural Scholars Program and is the only member of his class selected to participate in the Oregon FIRST program. In this program students spend their fourth year of medical school in Klamath Falls, Oregon training with the Cascades East Family Medicine Residents. The students are treated like interns and begin their own personal patient panel.
Nick grew up in rural Oregon and has worked as a ranch hand on his family's ranch since the time he was young. He plans to return to northeast Oregon to practice full scope family medicine and continue helping with day to day operations on the family ranch. Rotating in medical school and growing up in this area has shed light on the high quality and robust care family doctors provide, and he is excited to one day make his own contribution.
Hayoung Youn
Hayoung Youn, a 2020 Pisacano Scholar, graduated from Temple University and is currently a 1st-year resident in Sacramento, California. Hayoung graduated Summa Cum Laude from the University of California, Los Angeles with a Bachelor of Science in Physiological Science, earning the Most Outstanding Senior Award.
Hayoung spent the first ten years of her life in a small town on the southern coast of South Korea until her family immigrated to California. With a special interest in global medicine, as an undergraduate, Hayoung was heavily involved with a nonprofit organization to provide free health education and healthcare to those living in Central America. Through her experience, she became aware of the unequal access to medical supplies that exacerbated the health inequality globally. This inspired her to form Medical Aid Initiative, which is an organization that redistributes excess, unused medical supplies from the US to countries throughout the world. MAI has partnered with the UCLA Medical Center and over 25 humanitarian non-profits to help provide free healthcare internationally.
With the desire to serve the underserved population in North Philadelphia, Hayoung moved across the country to attend LKSOM. As a medical student, Hayoung devoted her days at a transition home providing childcare and health education for the homeless population. When the COVID-19 pandemic hit the city of Philadelphia, Hayoung promptly gathered hundreds of students across the city to provide virtual tutoring services to the children of healthcare workers. Her idea was welcomed by the school district and local educators, and she developed a longitudinal city-wide program called Remote Interpersonal Student Education (RISE) that provides free virtual tutoring/mentoring services to children in low-income communities. Through RISE, Hayoung hopes not only to unify the higher education students and the school district provide free services to the underserved population, but also to increase public awareness on education and health inequality in low-income communities.
Hayoung has also led numerous projects focused on peer support and student wellness. During her first year in medical school, she created a compliment box that provided a way for her classmates to give compliments to each other to break the ice and build friendship and camaraderie. Recently, she worked with her friends to publish a book of raw stories from medical students from all over the country reflecting on their experience in medical school. The mission of this project is to spark a powerful domino effect in medical education: in the way we teach physicians to create a safe space for inner reflection and expression of emotion to ultimately enhance physician wellness.
Hayoung spends as much time outdoors as she can finding new trails to hike and run. She also enjoys playing her flute and going on food adventures with her friends and family. After graduating from medical school, Hayoung plans to pursue family medicine residency in a community where she can provide comprehensive and compassionate healthcare to the underserved population. She plans to be in a location where she can actively advocate for her patients' health and education and build meaningful relationships.